By choosing Get Man and Van you choose quality. It may sound like a cliché but sometimes they're quite true. A big and established moving company is usually a better choice than an obscure guy with a beat up old van you found in the yellow pages. With us you get numerous perks like great service quality, full insurance, fast service, 24/7 customer support. Our service for man and van in Barnet, Hounslow is truly wholesome and we've made sure we've covered possible aspects or a relocation.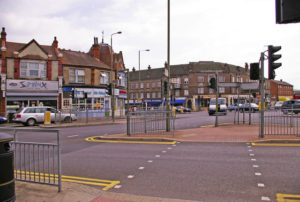 We have vast experience in home and commercial relocations in Barnet, N10, N11, N12. The amount of furniture or office equipment you might need moved is not a problem. Our movers have the expertise to deal with large and small objects and we know how to transport even the most fragile glass table or living room decorations like crystal figurines or vases. With the service of Get man and van in Barnet, N14, N2, N20 you won't have to deal with the usual moving problems like damaged or even completely broken items. Besides the financial lost such problems bring a lot of frustrations and are bad for anybody's nerves. With top grade movers like ours that is an unlikely problem but still we have included insurance as part of the service package just in case.
Find your are and book a team today
We do not limit our N3, N3, NW2, Barnet man and van services to just home removals. We offer single item removals as well as furniture collection. So if you're in need of a new kitchen tablet but your car is the wrong size – we can help. We'll even put it together for you for a nominal fee. In the end it is faster and cheaper than using the big furniture stores outrageously expensive delivery service.
To find out more about our company, pricing or other removal services we provide in Barnet, NW4, NW7 – call our number. We try to be as flexible as possible both pricewise and in terms of our services. For a general reference you can use the price list from our website but if you're interested in hiring a team of movers you can contact our phone operators and request a completely free of charge and non-obligatory quote which will be personalised according to your project and requirements.
Dedicated assistance, clean and well maintained vehicles
One of the best things about our man and van services in Barnet, EN5 is that they are being delivered with the help of a huge fleet of modern, very well maintained vans that come in a variety of sizes. MWBs, LWBs and SWBs – mid, large and small sized vans are all at our disposal for the purposes of your relocation. All vehicles come with GPS navigation, padding and safety gear for the stress-free transportation of your goods. On top of that, our skilful vetted drivers implement fuel saving driving techniques that bring down both the overall price of the N3 man and van service you are getting from us, but also carbon emissions released in the atmosphere.
Find more about our local services in Barnet
Learn About Barnet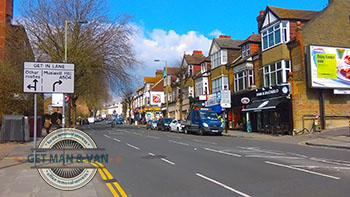 The history of the area that is currently in the Londong Borough of Barnet, NW4, NW7 starts far before 1965 when the modern administrative unit was created. Archaeologists have found evidence that in the first century there was Roman pottery manufactory here and there have been found roman coins from subsequent centuries noting the area was part of the trade and production life of Roman Britain with further confirmation to that theory by the fact that the respective place of these findings – Brockley Hill and Burnt Oak are both on one of the main Roman roads to London (called Londinium at that time).
Find your area in Barnet below
Deliveries in Barnet made easy
When you are in need for a fast and reliable delivery service in Barnet, no matter whether we are talking about furniture delivery from the store to your place, or other more specialized removal jobs, a man and van in Barnet from our company may very well turn out to be the right choice for you. Count on back-to-back support on every step of the job, and the full benefits of having us as your moving company of choice – flexibility of schedule, fair treatment and guaranteed quality. We will show you why we are the best movers in town.
Responsible rubbish clearance solutions from leading specialists
Our top notch experts will also be able to provide you with a comprehensive rubbish removal service in Barnet. No matter whether it is a broken down piece of furniture or an outdated appliance that you want to get rid of, or you are looking for waste clearance solutions prior to moving out of your current place, we are the people for you. We, at Get Man and Van will not think twice before delivering a top shelf, eco-friendly service at a reasonable price. It is as easy as it sounds.
The London Borough of Barnet is identified as an Outer London Borough and is one of the largest boroughs in London. Barnet is also one of London's most populous boroughs with a population of approximately 360.000 people. The borough is home to two Grade I buildings, both of which have been designed by prominent architect Edwin Lutyens. The first building is the Church of St. Jude which is known throughout the city for its Gothic spire and the second building is the Free Church. Both churches are located on Central Square. Aside of these two edifices, the borough is also home to numerous Grade II buildings and several prominent landmarks.
Barnet boasts a number of prominent nature reserves as well, including Akley Lane and Pastures, the Avenue House Grounds, the Belmont Open Space, Clarefield Park and King George's Fields, among many others. The total number of nature reserves on the territory of the borough reaches well over 50.
When talking about demographics, a interesting fact about Brent is that it's one of the boroughs with older populations in Greater London. Nearly 15% of the local population are of age 65 or above. Also, here is the biggest Jewish community in England – more than 15 percent of locals.