Why don't you give yourself a break and hire us to conduct your upcoming relocation. By doing so you will be able to spend your time in a more pleasing manner while we are handling your relocation from start to end.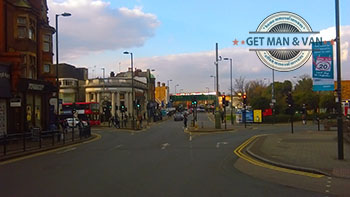 If you are wondering why you should hire our moving company and not another, the answer isn't simply because there are numerous aspects of our company that make us the best in North London. For instance we are currently the removal company with the fullest and most modern arsenal of moving tools. They enable us to provide to our clients removal services that are of a quality that is second to none.
Best moving tools available
Take into account that we constantly upgrade our moving tools with newer and better ones because:
We want to be a moving company that is always up-to-date with the latest technologies
We believe that the better our moving equipment is the highest the quality of our man and van services will be
We don't want to fall into the uncomfortable situation of not being able to complete a job just because we don't have the necessary instruments
Another aspect of our moving company that makes us better than the other man and van companies that operate in North London is that only we provide specialised removals that involve the moving of usual items such as heavy machinery, specialised office and medical equipment, works of art, musical instruments, plants, livestock, vintage items, delicate and fragile items and transportation vehicles including boats.
Full North London Coverage
The best helpers for hire in North London
Need a hand for your stress-free and efficient office or house removal? You have come to the right place because we are a renowned man and van company north of the Thames have experienced, skilful and highly trained helpers for hire in North London. Whether you need professional movers, help with carrying heavy boxes or disassembling furniture, our team will be happy to assist you. They utilize modern moving materials and equipment to make the specific moving tasks smooth and quick. Hire us and expect professionals with a smile on their faces at your door.
North London has many attractions and places to visit. One of the biggest attractions is the Regent's Park, with breath-taking gardens, playgrounds, lake, etc. You will also find the famous London Zoo on the park's northern side. London Zoo is the world's oldest scientific zoo and is home to 750 different species. Additionally, you can visit the Highgate Cemetery, opened in 1839, where Karl Marx and many other notable people are buried, including Henry Gray, George Eliot and other.
Man and van and other removal options in North London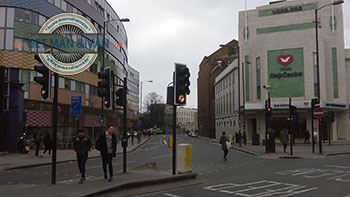 Speaking of boats keep in mind that we are the only man and van North London based company that has the equipment to relocate a boat. To us the size of your boat is of no concern because we have the necessary vehicles to move both small and mid-sized boats. On the other hand if you own a large boat which cannot be transported by road have no worries because we will transport it by water. So if you own a boat or any other type of unusual item simply pick up your telephone and call us, we will take care of the rest.
If we have proven to you that we are the finest man and van North London based company, don't waste any more time and give us a call today so that we can begin planning your relocation. Know that we are waiting for your call because we are eager to work with you.
Get your rental deposit back with post tenancy cleaning from our company
We have  team of licensed and experienced cleaners at our company who are ready to deliver a very comprehensive and efficient end of tenancy cleaning service North London movers can only be envious for. We will guarantee your landlord will get your back your rental deposit because we will turn the property into its best shape – no one would be able to say it was lived in after we are finished scrubbing, cleaning the upholstery and carpets and shining the surfaces. We will schedule your post tenancy cleaning day for a time that would be most comfortable for you. Usually we are called for cleaning solutions in Barnet Chipping, Bulls Cross, Crews Hill, West Green and Tottenham, but naturally, the cleaning service we offer is available throughout the whole territory of North London, so do not hesitate to get in touch for booking regardless of the exact place you are based at. We want to make your life easier and hassle-free, and proper post-tenancy cleaning might very well be the key to that on your moving day. Don't take chances, guarantee the return of your rental deposit today!
As we mentioned above we are a based in North London. The area of North London is located on the northern side of the Thames River and is divided into three smaller sub-areas which are known as North, North East and West. North London is home to some of London's most reputed boroughs such as Barnet, Brent, Hammersmith and Fulham, Kensington and Chelsea and the City of Westminster. Also some of London's most prominent and visited landmarks are situated in North London.
North London is a great and quite diverse area. It is well known for its several beloved football clubs, including Tottenham Hotspurs F.C., but also as a nice place to live and work in. Most of the heavy industries that gave the area its character up until the middle of the previous century are now gone from North London, and slowly but surely a much more residential landscape has been developing here. Particular places of interest include the Olympic Park, Eton Manor, Wembley Stadium, as well as many big and small parks and open green spaces with recreation and sports facilities on their respective territories.