The easiest and less stressful way to relocate with kids is to use our man and van company. We are a seasoned removal company that provides high quality man and van services at highly affordable prices.
Child friendly and hassle free moving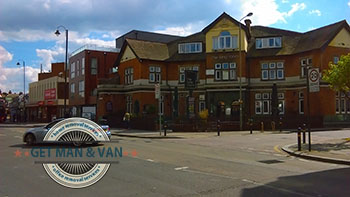 The reason why your relocation can be smooth and swift with us is that we have tailored all our removal services to be child-friendly. This means that by using our services we will not only consult you on how to prep your children for the removal but that we will also drastically reduce the stress and anxiety that your children will experience during the relocation. We have customised our removal services in such fashion because we care about the well being of the children who are involved into the removals that we are handling. Keep in mind that we are the only man and van South London based company that can assist you in the finding of good and reliable sitting services if you don't want your children to be present during the relocation.
We believe that it is our child-friendly man and van services that have made us the removal company to call when it comes to home removals South London based.
Move to any part of South London
On the other hand we dare claim to be the favourite man and van company of the business owners in South London. We also believe that it is our child-friendly services that have won us our immense number of loyal clients.
Book man and van at the lowest prices in South London
We are a highly affordable man and van South London based company due to the fact that we don't work with a fixed pricelist. Instead we based our removal fees in dependence of the specs of each removal project for which we are hired. We have chosen this pricing method because:
We believe that it is the fairest
It allows our clients to have access to high quality removal services at cost effective prices
It protect both us and our clients from overcharging and undercharging
A man and van for your specialized removal
If you want to be able to trust completely the moving company you hire for handling the relocation of your art collection to New Malden, or your office removal in Battersea includes transportation of quite sensitive and expensive equipment, we are the right people for you. Our certified movers use specialized tools and methods that have been tailored specifically to cover your needs in order to bring you the best specialized moving experience imaginable. Our man and van South London operating specialized have moved pianos in Beddington, relocated households with dozens of pets in Bromley Common and handled a large scale antique furniture deliveries in Morden. We can guarantee that you will not be able to surprise them with any project that you have on your hands. We will provide you with reasonable pricing and very flexible schedule so that you are as comfortable as it gets while your specialized removal in South London is being taken care of. What is more, you can always count on our around the clock customer support team to provide you with helpful moving advice over the phone. Need more reasons to give us a call?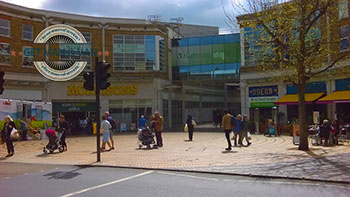 We operate mainly in the area of South London due to the fact that we are seated in the area. The area of South London is situated on the southern side of the Thames River and is home to some of London's most famed boroughs such as the Borough of Bromley, the Borough of Greenwich, the Borough of Kingston, the Borough of Lambeth and many, many more. The area is divided into two smaller sub-areas which are known as South East and South West. The area is extremely popular throughout the world for its theaters, botanical gardens and institutes. The area of South London is often referred to as the greenest area of the English capital. South London is home to all the tram services of London and most of the suburban railway lines that serves the city.
South London has been proven to be the better half of London to live in by recent studies conducted by a number of independent organizations and media outlets including The Guardian. Crime rates here are lower, while quality of education, access to amenities and adequacy of the transportation network are considerably higher than in other parts of London. Extensive parts of South London are included into the Metropolitan Green Belt policy, which means there is well adjusted access to open green spaces, including parks, forest commons etc. all over the area. We strongly recommend moving in here.