Are you looking for a moving company that provides domestic and commercial removals of the highest quality? If you are, allow us to tell you that your search has ended because you have found us. We are a seasoned moving company that specialized in both home and office relocations.
Our moving company has been providing man and van services for several years. Today we are amongst the most reputed moving companies of the area and this makes us extremely happy and proud. We have gained our positive reputation by working hard and by always providing removal services that are better than the man and van services of the other removal companies.
Excellent man with van services available to Brixton residents at affordable rates
For instance currently we are the only man and van Brixton based company that has customized its removal services to be eco-friendly. We have gone green because:
We understand that green is the way of the future.
We want to play our role in the fight for the preservation of nature.
We know from experience that green services are better than traditional services.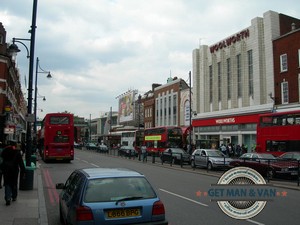 If you are wondering how we are providing eco-friendly removal services, the answer is quite simple. We are able to provide green man and van services by fueling every single one of our moving vans with eco-fuel and by using packing materials that are made from recycled materials and that are recyclable and reusable once that the relocation is over. We have also updated our arsenal of moving tools with tools that are energy efficient. As you can see we are deeply into the green initiative so if you wish to work with a moving company that will not only provide you excellent moving services but eco-friendly ones as well, know that we are the removal company that you should call.
Safely pack your items
The packing is the most time consuming stage of any relocation. So if you don't have the necessary time to pack your belongings properly, allow us to handle the task for you. Aside of providing remarkable Brixton man and van services, we also provide amazing packing services at a very affordable price. We can literally pack anything from large and oddly shaped items to common objects. To learn more about our services and the manner by which we handle the man and van in Brixton for which we are hired, explore our company website.
However, do not think that our man and van services are more expensive then the services of the other moving company just because they are tailored in an eco-friendly fashion. The truth is that our services are cheaper exactly because they are eco-friendly. In fact at this moment we are the man and van Brixton based company with the most cost effective pricelist.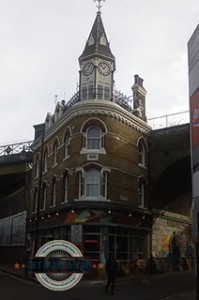 If you have any questions about our removal company or our moving services, please get in touch with us via telephone or e-mail. One of our employees will answer to your questions, provide you supplementary information and most importantly send you, your personalized free quote.
Our man and van company is seated in the South West London area of Brixton. The area is situated within the London Borough of Lambeth at about four miles from the famous intersection of Charing Cross. Brixton is indentified in the London Plan as one of the 35 major centers in Greater London. The area is residential but has its own retail area where several prominent shops, restaurants and public houses are located. The area is very popular throughout the capital for its multiethnic population. Brixton is home to one of London's largest African and Caribbean communities.
The Brixton movers you can rely upon
If based in SW2 or SW9 areas, and looking for reliable removals that get the job done right and keep moving costs to a minimum then you have come to the right place. We work with the best home movers around as to ensure safe handling and quick delivery of items from A to B. Our moving house quotes are fair and competitive – best possible price as per scale and complexity of the job. We are one of the most professional and efficient removal firms in the district, with us your home move will me quick, affordable and hassle-free.
As you know we work mainly in the area of Brixton, SW2. The area is home to the Ritzy Cinema which was opened in 1911. At the time the cinema was known as the Electric Pavilion and was commissioned by Israel Davis. Today the cinema is one of London's most prolific entertainment venues and perhaps Brixton's most noted landmark.
Brixton in South London, is one of the thirty five major metropolitan and commercial hubs of the capital. Modern day Brixton is a relatively prosperous multicultural community. The area itself has a strong local economy represented by extensive retail sector and popular street market along with a diverse range of other commercial establishments.