If you think that a moving company should:
Provide reliable on time moving services.
Have a team of trained and experienced movers, drivers and helpers.
Work on competitive prices that are calculated according to the specs of the job.
Provide its clients with comfort and peace of mind during the relocation process.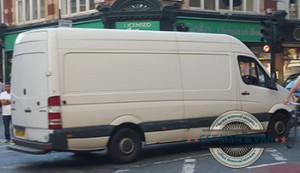 Then we are the man and van Gallows Corner contractor that would best suit your requirements when the time comes for you to move your home.
We have started out as a locally situated and operating company years ago. Today we are fully licensed and insured to practice house removals throughout the UK.
The list of our clients is quite long. The good news is that everyone who has ever made use of our services has been very satisfied with the end results of our work. A large portion of our business today comes from recommendations, word of mouth and general customer feedback – a attests to the quality of our services, methods and work ethics.
We are more than certain we are the right man and van Gallows Corner contractor for you.
Moving in Gallows Corner with no stress
Our team will do whatever it takes to accommodate you on your moving day. You and your family will experience a totally hassle and stress-free relocation, which is the main goal you hire professionals to do the job for you after all.
In order to further ensure your comfort, we accept any kind of payment that you prefer – credit cards and bank transfers are ok, just like cash and invoicing.
Just call us on our 24/7 customer service support line or write us a message in our easy to use online contact form for booking and a free no obligation quote for your project. Our experts will tailor an individual plan for your upcoming relocation, so all needs and personal preferences, as well as the specific requirements of the job will be taken into consideration and the best solution will be found.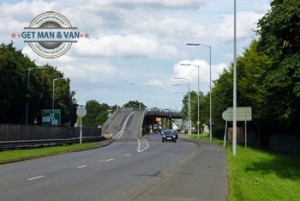 Despite its comparatively disturbing name, Gallows Corner is among the most comfortable residential areas in north-east London. The district is located on a strategic road-junction in the London Borough Havering, very near to the big commercial center of Romford. Five major roads leading from the City of London to the northern parts of the country meet at Gallows Corner, making it both a busy area, and the perfect place of residence for people working in the City and commuting to a far cheaper and hassle-free residential suburb. The name Gallows Corner has been given to the area, logically enough, because the gallows of the Liberty of Havering had been located here. Today it has transformed into a metropolitan area of national importance and even though historically north London has always been less developed than other parts of the capital, Gallows Corner is going through a series of gentrification processes in the past several decades which all ensure its bright future as a commercial and residential district. Setting up here can definitely be pretty beneficial.