When time comes to move one's home or office to another area or city altogether, most people would be quite worried as to whether or not the relocation will go to plan, schedule and budget. Being a little iffy about the whole situation is perfectly understandable, being worried sick however is totally unnecessary.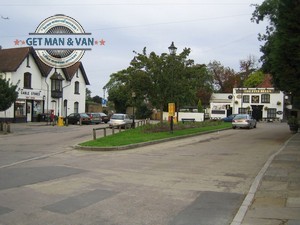 If you want to take the edge off moving, and ensure every piece of the relocation puzzle falls into place, then by all means get in touch with us – the best Harmondsworth man and van company, as we are the true experts of professional removals. We have more than seven years of industry experience and know all there is to know about moving places. We specialise in all types of residential and commercial property removal services and always get the job done right.
Personalised removal services
We know how to keep our service prices within reasonable limits without compromise on quality or efficiency of our work. In order to keep our rates fair and adequate, we provide each customer with an individually prepared service quote, and a personalised price offer which corresponds to specific requirements and budget. Naturally, we work with specially trained professionals who have the necessary skills and expertise to handle each removal project with the due precision and efficiency. This applies to our removal teams, van drivers, supervisors and customer consultants.
When you choose a professional man and van Harmondsworth based company to handle your property removal, you receive many advantages, some of which are:
Flexible job scheduling and timely completion;
Round the clock customer support, during all days of the week;
Countrywide coverage for all moving services;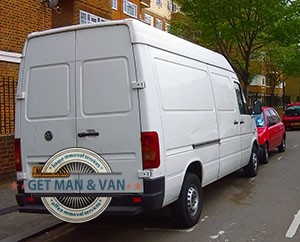 You will be serviced by a fully licensed, registered and insured service provider – we are qualified to carry out man and van removals throughout the UK. Furthermore, we own a fleet of specially equipped cargo vehicles of different payload capacity. All vans and trucks are powered by highly efficient turbo diesel engines which allow for maximum hauling capacity and reduced fuel consumption.
Some of the service options we can offer you as standalone or as part of your removal include:
Relocation of single, odd and high value belongings;
Specialised furniture delivery to and from all places in England;
Professional packing service and supply of materials to do your own packing;
Affordable long and short term storage solutions;
Rubbish removal and clearance;
Services are booked for all days of the week, including public holidays. The company has good short notice availability in the UB7 postal district. We accept multiple types of payment including cash, credit card, bank transfers and invoices. Contact us and let us take care of your removal in the most professional and efficient manner.
In the meantime, you can enjoy the rural village character and appearance of the Harmondsworth area. Perhaps the two most popular places of interest in the area are the Harmondsworth Barn – a fifteenth century structure that survives to this day. The barn happens to be Britain's largest tithe barn, constructed without the use of a single steel nail. The other place you might like to see is Manor Farm dating back to the early nineteenth century.