Hiring a man with van is now easy and affordable in Hornsey, N8
When your property removal requirements seem to be a tight balancing act, by all means you need them taken care of by experienced, qualified professionals. We at Get Man and Van Hornsey have eight whole years of industry experience in organising and carrying out successfully all types of residential and commercial removals.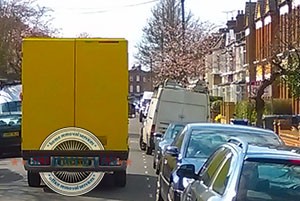 No matter how basic or elaborate your relocation specs, our dedicated and highly skilled movers will handle the project accordingly and provide you with exceptional quality removal services that are worth your time and money. All of our moving services are performed by qualified mover teams and supervisors, and of course experienced van drivers. Our customer consultants are specially trained and will assist you in any way possible throughout the relocation.
Our man and van removals, available throughout Hornsey and the rest of the N8 postal area, give you comprehensive service coverage from start to end. Choose from a range of high quality removal solutions suitable for any purpose and occasion. Here are just some of the things we can do for you:
Specialised furniture delivery to and from all cities and towns in England;
Professional packing service for items being shifted;
Supply of high quality materials necessary for self-packing;
Affordable long and short term storage solutions available as standalone or as part of your removal;
Relocation of single, odd and high value belongings;
Cost effective rubbish removals and clearances;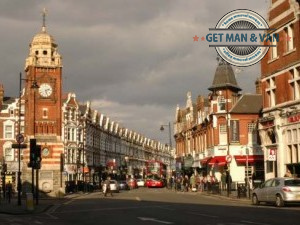 Additional types of removals in Hornsey are also available, just let us know and we will make sure to offer the right service package as per the specifics of the job and your budget requirements.
Call to request your quote
Getting a man and van Hornsey service is the most certain way to ensure your needs and personal preferences about the way in which the project is to be handled are met. Our technicians are available for booking, quotes and advice on your man and van Hornsey removal around the clock, so do not hesitate to check them out any time you need some sort of help.
By choosing to go have your relocation conducted by us, you also get many other advantages, such as:
Nationwide coverage for all services, removals are available for London, Manchester, Liverpool and Birmingham;
Attentive and punctual round the clock customer support, seven days a week;
Flexible scheduling that works around your availability, removals are available during public holidays at no change of price;
For your convenience, we accept multiple types of payment including cash, credit card, bank transfers and invoices too. The company is fully registered and licensed to perform all types of man and van removals throughout the UK. We have comprehensive trade insurance. We own a large number of specially fitted cargo vehicles ranging from nimble city vans to heavy duty Luton vans. All customers will receive individually prepared service quotes and personalised price offers, both of which correspond to the specifics of the job. Flexible price forming keeps our services reasonably priced and accessible by all customers. Call today and book your top quality removal service with us – it will be worth it!
While we deal with packing and stacking of boxes, you get a chance to be out of the house doing what you like. Hornsey High Street can offer you lots of shopping opportunities and access to an ever increasing number of good restaurants. The eastern section of the area retains the olden village character which so many people love. A local landmark is the Tower which is all that remains of an ancient local church. Slightly to the south of the local high street, you have Priory Park – a nice, urban green space.
Since the beginning of the 21st century there was a new wave of housing developments being made in N8 Hornsey. Those developments are of a diverse character and naturally aim at fitting the requirements of the local community that in its own right is pretty diverse too. We have no doubt that the current development and regeneration projects going on in Hornsey will make the place even better than it is now.