Easy to book man with van services available for both private and business customers
Are you finally moving out from your parent's house? Are you afraid that you won't be able to conduct your relocation properly and that you will forget something important behind? Are you feeling so nervous that you aren't even able to think straight? If the answer to all these questions is yes, don't panic and give us a call. We are a seasoned Maze Hill man and van company that will gladly help you with your relocation.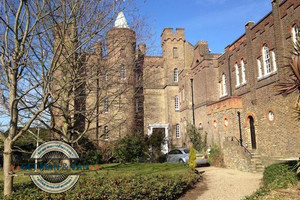 We founded our man and van company more than a decade ago and since then we have become one of Maze Hill's most acclaimed moving company. We have managed to become the man and van company that we are today by working hard and always completing the jobs for which we have been hired in flawless fashion. Throughout the years we have proven that no job is too complicated for us so you can be certain that we will handle your relocation so smoothly that you will have the impression that conducting a removal is as easy as eating cake.
Aside of being a highly capable moving company we are also a man and van Maze Hill based company that has tailored all its moving services to be eco-friendly. We have done so because we believe that the green is the right way. We also believe that unlike what most removal companies claim, eco-friendly removal services are of better quality and our excellent work throughout the years proves our case. To be able to provide to our clients eco-friendly removal services we use only packing materials that are recyclable and reusable, work with moving tool that are energy efficient and fuel all our moving vans with eco-fuel.
No extra costs, no hidden fees
If you don't require a full scale relocation service, then perhaps our flexible and efficient man and van in Maze Hill will be the perfect alternative. Our van delivery services are versatile and inexpensive. We cover a wide range of requirements without excess costs, or risk of error. Our drivers are also trained movers and know their work inside out, they will assist with prep work and loading of items. We operate a fleet of specially equipped removal vehicles. Customers based in SE10 receive free quotes and flexible pricing.
If you are still having doubts that we are the finest man and van Maze Hill based company please give us a call and ask us any questions that are important to you. We will happily answers to your questions about:
Our moving company
The removal services that we provide
Our work methods and ethics
Our prices
Our company philosophy
Also once you contact us don't be timid and make a request for your personalized free quote.
As you have already guessed we are based in the London area of Maze Hill. The area is situated in the southeastern parts of the city and is part of the Royal Borough of Greenwich. The area is named after the main street of the area Maze Hill Road. The area of Maze Hill is home to one of London's most prolific secondary schools, John Roan School. The school was founded over three centuries ago in 1677. At this moment the schools provides secondary education to over 1,000 pupils from the ages of 11 to 18. The most renowned landmark of the area is the National Maritime Museum which was established in 1837. The museum displays an immense collection of over two million artifacts which are related to the British Maritime history. Another noted landmark of the area is John Vanbrugh's House which John Vanbrugh designed himself.
Maze Hill in southeast London, occupies portions of both Greenwich and Blackheath. Although there is evidence of a turf maze which did actually exist in the area prior to the eighteen hundreds, the more plausible theory as to where the district takes its name is to do with one of notable people who lived there once – Sir Algernon May. His name is likely to have influenced the respelling to May's Hill i.e. Maze Hill.