A man with van company with good prices and an impeccable record in Penge, SE20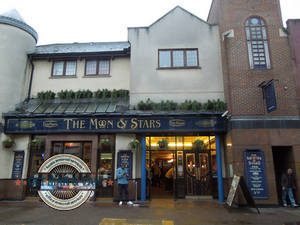 If you don't want to end up paying a small fortune for your removal and still get the job done right, then Get Man and Van Penge is just the company you need! We specialise in a wide range of professional man and van removals but what's even better is that we know how to keep our prices within reasonable limits without compromise on quality or efficiency of our work.
We are a professional moving company with many years of industry experience. As such we are more than capable to organise, conduct and complete successfully your property removal no matter how complex or elaborate the project.
In order to cancel out the margin for error and ensure punctual and timely completion of all jobs, we employ specially trained movers and professional cargo drivers who have the necessary skills and expertise to cover all aspects of your property removal. Furthermore, we are extra flexible and efficient in our transportation as we own and operate a fleet of transport vehicles of different size and capacity, ranging from compact city vans to heavy duty Lutons.
Our removals in Penge are versatile, flexible and suitable for almost any purpose and occasion. No matter how basic or elaborate your moving requirements, we will offer you a great price and handle the job like the true professionals we are. Choose from top quality moving services like:
Specialised furniture delivery throughout England;
Professional packing service to protect your items during transit;
Supply of necessary materials for self-packing;
Affordable long and short term storage solutions;
Rubbish removals and disposal options;
Quick and efficient rubbish removals in Penge
Clearing your house or office prior or after removal is beneficial for several reasons. We are here to help you get rid of household junk, after construction junk, green waste and other rubbish efficiently and hassle-free. Our professional and stress-free rubbish removal service in Penge will help you get rid of unwanted junk from your property in an eco-friendly way. We offer all-around man and van solutions in SE20 and we have experience, equipment and hardworking staff ready to go one step further to live up to your expectations.
Penge is a home to many Victorian alms-houses and the oldest one was the Free Watermen and Lightermen's Almshouses. It was built in 1840 and converted into a private residence in 1973. The Queen Adelaide Almshouses is another landmark built in 1848. The place was used to shelter widows or orphan daughters of naval officers. It was eventually turned into private homes. Another landmark worth mentioning is St. John's Cottages on Maple Road, designed by the architect Edwin Nash.
Save money on your move
Our specialised man and van in Penge provides private and business customers with a quick, safe and efficient way to deal with small to medium sized removals, as well as a wide range of pick-up & delivery requirements. Our drivers are qualified professionals who will assist customers with packing, securing and loading of items prior to transportation. We supply individually prepared quotes and stick to flexible pricing schemes in order to maintain our cost efficiency. SE20 based customers will be provided with flexible booking hours, seven days a week.
Through our industry experience, we know that customers require certain benefits and advantages apart from good prices and versatile service options, this is why we:
Have nationwide coverage on all removal services, this also covers jobs in London, Manchester, Liverpool and Birmingham;
Provide helpful customer support, twenty four hours a day, seven days a week;
Fully registered, licensed and insured to operate throughout the UK;
Provide all customers with

individualised service quotes

and specially prepared price offers that correspond to the specifics of the job;
Accept multiple forms of payment including cash, credit card, bank transfers and invoices;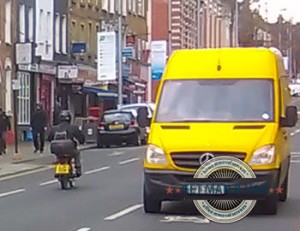 Penge man and van removals are available during all days of the week, including public holidays. We have good short notice availability in the SE20 area. Get in touch with us and we will expertly handle your removal from start to end.
Since you don't have to deal with nuisance removal chores – as we will take care of those for you, why not get to know Penge a little better. The classic London commuter suburb is actually becoming a fashionable and trendy district appealing to many new homebuyers. Most of the local residents do actually commute every day to Canary Wharf. Upward change in the area is also evident through opening of many cafes, restaurants and shops. Penge has also got a busy gastro pub which enjoys great popularity. It is worth mentioning that during the Victorian era, Penge was noted as having twenty five pubs to the square mile.
Penge was a fashionable entertainment district of southeast London during the nineteenth century. In the decades to follow, the area has become the typical London commuter suburb. The original settlement called Penceat, dates back to the Anglo-Saxon period – first official mentioning was in the year 957. During the 20th century Penge was home to famous people like The Rolling Stones, former OM Andrew B. Law, painter Camille Pissarro to name a few.