In some cases, relocating even a single item can pose a serious challenge, not to mention be a threat to your budget. When you need an efficient and affordable removal service that covers your requirements in full, by all means turn to the best Selhurst man and van company where you can find and choose from a wide range of professional grade removal solutions suitable for any purpose and budget.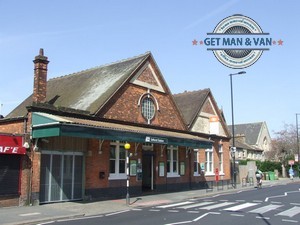 With over seven years of industry experience under our belt and scores of happy customers in our wake, you can trust us to come up with the right removal solution as per your requirements and specifics. From removal of single items to relocation of entire property contents, we can expertly handle any type of removal despite its scale or complexity.
Highly trained movers with specialised vehicles in Selhurst, SE25
This is made possible by our teams of specially qualified movers and professional van drivers who know their work inside out. The number of people we send out will depend on the specifics of your removal request. This also allows for fairer service pricing. In terms of transportation we have all bases covered so to say. Our fleet of specially equipped cargo vehicles ranges from nimble city vans to heavy duty Lutons which means only one thing – swift, efficient transportation and reduced service costs for our customers.
Choosing our Selhurst man and van removals will prove to be the right choice in every respect as you will not only get spot on removal services minus the hefty price tag, but also:
Nationwide coverage on all service options, this also covers jobs in London, Manchester, Liverpool, Birmingham and a bunch of other places too;
Reliable round the clock customer support, available seven days a week;
Custom tailored service quotes and individual pricing schemes that correspond to the actual specifics of the removal – fair and adequate pricing is essential in our business model;
Flexible job scheduling that works around your availability;
Our selection of removals in Selhurst will give you excellent coverage and the necessary cost efficiency in all cases. Choose from top quality moving services such as:
Comprehensive home removals and office relocations;
Cost efficient removal of singe, odd and high value belongings;
Specialised furniture delivery to and from all towns and cities in the country;
Affordable long or short term storage solutions;
Professional packing service or supply of materials necessary for self-packing;
We accept different forms of payment for your convenience. The company is fully registered, licensed and insured to work throughout the UK. We have good short notice availability in the SE25 area. Removals are available for booking seven days a week.
Since you won't have to deal with nuisance removal chores as we will handle those for you, see what's up in Selhurst and the rest of the Croydon borough. Although Selhurst seems to have lost some its distinctive identity amongst larger neighbouring areas, there are still things to do and some places to see. Selhurst is home to the Crystal Palace Football Club. The area has been home to a number of notable residents, perhaps the most famous one being Sir Arthur Conan Doyle – the creator of the great detective Sherlock Holmes. Selhurst takes its name from the Anglo Saxon phrase for dwelling in the woods. Currently the local green open space is Heavers Meadow.