Moving places can be quite stressful and hectic at times. Usually tight deadlines and limited budget make things even more complicated, even frustrating. There is however an easier and more efficient way to shift your home or office contents from A to B without the stress and excess cost, and that is to use specialised man with a van removal service organised and conducted by our man and van company in Sidcup.
Looking For A Man And Van In Sidcup? Try Get Man and Van
There are many man and van services in London, though finding the right one is easier said than done. Luckily, for the people of Sidcup DA14 and DA15, our service is here to help. You can trust in our tried methods of providing affordable services, that are easy to book. What range of services can you expect from Get Man and Van?
One man and a van
Two men and a van
Three men and a van
Rubbish Removal services
Sidcup DA14, DA15
You will find Sidcup in South East London on the borders of Bromley and Greenwich. There are a number of manor houses in Sidcup that have been converted for other uses, such as residential. The rest of Sidcup is made up of houses, with apartment blocks fitted in where planning permission has allowed. The proximity to London and the amenities of Sidcup itself have made the area popular with people from all walks of life.
We are a professional moving company with more than seven years of industry experience. We specialise in all types of residential and commercial man and van removals as we have the required expertise and manpower to do so. All removal work, including preparation and final touches is carried out by qualified movers and professional cargo drivers as this ensures safe handling and damage-free transportation.
Safe and well maintained vans
We own and maintain a fleet of specially equipped cargo vehicles of different size and load capacity, ranging from compact city vans to heavy duty Lutons. All vans are cleaned thoroughly after every job.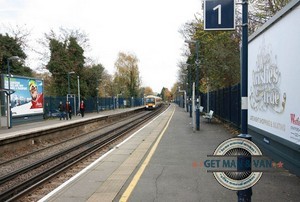 Our range of Sidcup man and van removals is the sensible, efficient and affordable alternative you have been looking for. No matter how basic or elaborate your moving requirements, we have the right type of service for you. Choose from top grade removal services like:
Professional packing service – ensures no damage to items during handling and transit'
Self-packing – you do the packing, we supply the necessary materials;
Storage services – affordable long and short term options, goods kept in secured storage facilities;
Comprehensive house removals or office relocations – quick, efficient and error-free.
Specialised furniture delivery – available to and from all towns and cities in England;
Relocation of single, odd and high value items – ideal for those irreplaceable goods you just cannot afford to break or lose.
Ecofriendly rubbish disposals – for vacated and newly inhabited properties;
Additional moving services are on offer – just let us know and we will organise the right service format for you. Comprehensive removal service packages are also available. Our Sidcup man and van business is not just any company out there, but a well-established service provider that gives customers many important advantages and service benefits such as:
Nationwide coverage on all removals – including jobs to and from London, Manchester, Liverpool, Birmingham and anywhere else throughout the country;
Punctual and reliable round the clock customer support, available seven days a week;
Fully customised service quotes and pricing that corresponds to the actual specs of the job;
Convenient booking hours that work around customers' availability;
Multiple types of payment including bank transfers and invoices;
We are fully registered, licensed and insured to operate throughout the UK. The DA14 and DA15 postal areas are serviced with good short notice availability. Call now and see what professional moving services are all about. Since you have saved yourself the hassle and stress of moving i.e. we are on the case, use your time for better things! Sidcup is an interesting part of London's suburbia in many aspects. Rumour has it that young Mick Jagger and Keith Richards had a defining conversation on one of the platforms of Sidcup Station that led to the forming of the Rolling Stones. Currently, there are a number of popular live music venues around Sidcup. There are two shopping parades in the area, well stocked with services, shops, eateries and entertainment.