Hiring a man with van is one of those decisions which shouldn't be made in haste. Moving your home or office is a too much of a responsibility to just hire the first company you find on the internet. A lot of low quality services trick customers with their low prices and big promises. We at Get Man and Van believe in honesty with customers. We'll admit that it is possible our prices are not he lowest among all E4, E10, Waltham Forest man and van service providers. What makes us stand out however is the great value of our moving services. No other company on the territory of London can offer you the same amazing terms. We manage to maintain very reasonable rates and at the same time provide some of the best removal services in the country. How is it possible? Simple – we believe in profits from returning customers and that the best advertising is the word by mouth. Thus instead of luring customers with empty promises or charge them an arm and a leg, we choose the path of fair pricing and good service quality.
Qualified Movers
To maintain such high level of quality we not only adhere to all industry standards but in fact have set our own. Hiring the best removal specialists is not enough so we actually make our movers to undergo regular courses to either improve their qualification and skills or even more importantly get to know the latest safety regulations and trends of the industry. Thus there is no other man and van in Waltham Forst that is safer than ours.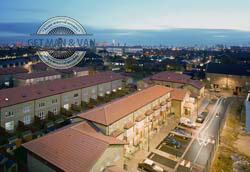 The other half of our moving company team are our amazing phone operators. They do much more than simply writing down orders. Consider them to be your personal consultants ready to answer any question or calculate your price estimate. Each customer can get a free quote before boking man and van so they will have a good idea what to expect from the final value. All you must do is answer a few questions from our operator and give some details about the relocation and in 24 hours you will receive a personalised quote. If it satisfies you you simply confirm and we'll send a man and van in Waltham Forest, E4, E10 at the time and date you find convenient.
Check Out the Localized Services in Waltham Forest
Easily organise a home move in Waltham Forest
The only way to go through a smooth domestic relocation is to plan it perfectly beforehand and follow the plan to the letter. If you have never planned a relocation before, then play it safe and have us plan and conduct your Waltham Forest domestic removal for you. We are a fully licensed moving company that provides domestic removals of immaculate quality. Don't worry about the scale of your relocation because we have the manpower to handle even the grandest of moves.
Ensure your belonging's safety with our top grade packing supplies
We also provide top notch packing services. We use high quality packing materials with the aid of which we are able to properly pack everything from bulky and oddly shaped object to fragile and delicate items. By opting to use our packing services, you will spare yourself a lot of time as packing is the most time consuming stage of a relocation. The packing supplies that we use are made from recyclable materials, which means that they are completely eco-friendly.
Purchase delivery made easy
Our additional services include a very convenient furniture collection in Waltham Forest as a option (or anywhere else in London). We use the finest moving blankets to protect the pieces of furniture that we are transporting. We also take all the necessary precautions to keep all furnishings in place during transit. So far, we have never failed to do a furniture delivery with flying colors. Note we can also help you our with assemble should need be.
Take a walk in Waltham Forest while our movers handle your relocation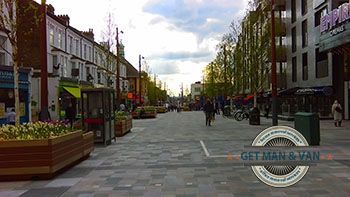 The name of the borough of Waltham Forest, E17 was in fact the old name of the Epping Forest before the 17th century. Part of it falls within the boroughs borders. The entire area was referred to as Waltham in earlier centuries.  There are four primary centers of Waltham Forest – Chingford, Walthamstow, Leyton and Leytonstone. What the borough is perhaps most famous for is being the cradle of the Arts and Crafts Movement which was began by William Morris in the 1860's. The movement was at its peak from 1880 to 1910 and continued up until the 30's of the twentieth century. Even today the borough is a place deeply connected to arts, alternative culture and bands. Notable to the area are the North East London Independent Artists and Leytonstone's 491 Gallery (which closed doors in the beginning of 2013).
The Borough of Waltham Forest lies in the northern parts of the English capital. The borough is classified as an Outer London Borough and covers an area of approximately 15 square miles. The borough was created in 1965 with the merger of the Municipal Boroughs of Chingford, Leyton and Walthamstow. At the moment the Borough of Waltham Forest has an estimate population of almost 260.000 people and a density rate of 17.000 people per square mile. The borough is mostly inhabited by the working and lower middle-class of London. Waltham Forest is connected to the other London boroughs via numerous railway and tube stations and a large number of bus routes that pass through the area.
The Borough of Waltham Forest was one of the six London boroughs that hosted the 2012 London Summer Olympic Games. Queen Elizabeth's Hunting Lodge is perhaps the most noted landmark within the borough. The lodge was originally called the Great Standing and was built for King Henry VIII in 1543. The lodge is opened to the public and is located within Epping Forest.