Moving homes becomes easy when you have a professional moving company you can count on to provide you with adequate and on-time help with your project. If you are relocating across the territory of Fulham and the surrounding districts, there is one man and van Fulham contactor you can trust – and that is us.
At our company:
We have over 6 years of experience in the field of professional removals, making us the best prepared team of experts for your project.
All house removals, furniture delivery and other projects we have been hired to do are carried out

with the help of a fleet of modern vehicles

, both vans and state of the art trucks, that are suitable for projects of any scale and level of complexity.
We work on a flexible schedule and competitive prices, which ensures your comfort throughout the relocation process.
All man and van Fulham, SW6 experts working for us – removalists, drivers and helpers – are fully licensed to practice professional relocations throughout the UK and have been completely insured, so no item of yours will be handled with something but utmost care and respect.
You can trust us completely when we say we are the best in the business. We have proven that by tackling thousands of projects for the past several years. All our clients have left flattering feedback about our services. The best part is that our business is expanding ever since we have started operating in the area – mostly through recommendations.
Fulham's Best Movers
Feel free to contact our 24/7 customer support for any questions concerning our services, methods of work, booking time and prices. We are looking forward to helping you have the domestic relocation experience of your dreams.
Call us on the phone numbers provided here or write us in the easy to use online contact form you are going to find on the website for booking and a quote. Do it today and take all the hassle away from your relocation!
Move your business in the least disruptive way possible
Having an office removal in Fulham? Let us help you complete the job in a quick and thoroughly hassle free manner, at a time that will cause as little disturbances to your business process as possible. Our licensed and experienced technicians will finish the job on time, so that you can resume your work the very next business day. Everything – on a very competitive price of course.
Safely transport furniture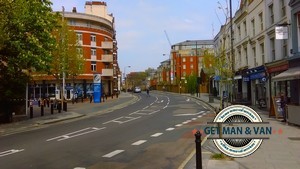 Our expert removalists will gladly help you with other things too, like furniture removals in Fulham. Everyone knows that bulky wardrobes and couches are a real pain to move from one property to another, so just let us do the job for you – we guarantee the absolute safety of your goods while they are with us. Full moving insurance is naturally included in the quote you will be presented with in advance by our helpful customer support specialists.
De-clutter your home or office
Rubbish removals in Fulham is yet another thing you can count on us completely. Our experts are licensed and insured. They have permissions for all depots around Fulham, and dispose of the trash collected from your property very quickly and efficiently, in no more than a couple of hours. Just tells when and where to be and we will be there – our schedule has a pretty high availability you are encouraged to make use of.
Be smart about your relocation
A house move is a complex thing to do but hiring reliable pro help will ensure the job is completed on time and up high standards of quality. No matter what kind of removal jobs you have for us, we have the skills, resources and motivation to cover them in the best possible way. Just get in touch with us now for more information and a quote for the cost of the removal. Leave the rest in the experienced hands of the best man and van Fulham man and van Fulham operating specialists.
Secure storage in Fulham
Count on us to look after your goods, or a part of them, while you settle down. We have well secured and maintained storage facilities in the vicinity of Fulham that will be perfect for your needs. You can hire either a locker-sized space or a whole room of over 100 sq. feet, depending on the amount of items that you need to put away. There is no minimal contract period to be applied on the offer, and naturally we will help you move to storage your goods. Check with our support team for more information.
Some Basic Info About Fulham
Fulham is among the best known place-names in London, mainly because of the namesake football club. It is a very affluent area which lies in a very close proximity to many of the symbolic locations in London, as well as some of the most extravagant districts here, like Chelsea and Kensington. Another thing SW6 Fulham is pretty popular about is its many green open spaces. Some of them include parks such as Bishop's Park, Fulham Palace Gardens, Hurlingham Park, South Park, Eel Brook Common and Parsons Green. When you enter Fulham you get the impression you are in one of the greenest places in London. It is due not only because of the many green areas here, but also because of the fact most of the residential streets here are tree-lined – something which greatly contributes to the comfort and the atmosphere of Fulham. If one is simply going through here, the famous White Horse Pub is definitely the place to stop for a pint of beer.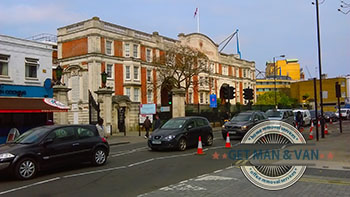 The Borough of Hammersmith and Fulham is one of London's most densely populates areas with a density rate of 29.000 people per square mile. The most noted district in the borough is the district of Fulham. The district is one of London's most famed areas as it is the home of the legendary Fulham Palace which was once the official residence of the Bishop of London. The district is also the location of the famed football stadium of Craven Cottage. The stadium was built in 1896 and was designed by Archibald Leitch. The present capacity of the stadium is 25.700 spectators but there are plans to expand the stadium to a capacity of 30.000 seats.
We are proud to be servicing Fulham, because in our understanding it is one of the best places to live and work in London. This western borough is located midway between the City and the end of the metropolitan area. The district of Fulham itself is one of the major centers of London in its own right with important residential, commercial and administrative functions. Lily Alan, Daniel Radcliff and musician Toni Halliday are some of the most notable local residents.
We are glad to have the privilege to be working in one of the 35 major centers of Greater London – that of Fulham. Though many people know the place namely as home to Fulham FC, we can guarantee that there is much more to see here – just get out and start exploring and you will be pleasantly surprised.
If you are looking for something fun to do in your free time, and you are looking for it in Fulham, the area around Fulham Broadway is the place to go. Most of the area's major venues are here, in addition to a number of bars, cafes and restaurants that would be up to your taste.