If you are worried as to whether or not your property removal will go according to plan, schedule and budget then why don't you simply take the guesswork out of moving and let Get Man and Van handle the project for you. With our vast range of van Hackney services tailored for every unique removal job, you're sure to find what you need. Of course we will do so in the most professional and efficient manner.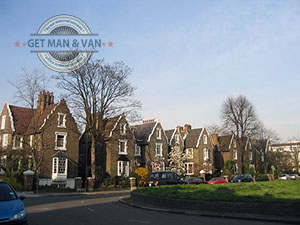 We are a professional moving company which deals with a wide range of residential and commercial removals. Our Hackney man and van services, with clean van guarantees, are known across North London for reliability and affordability. Our man and van Hackney, E2, E2 removals are adequately priced and always give you great value for money, no matter how basic or elaborate the job. We know how to keep our service prices within reasonable limits without compromise on quality or efficiency of our work. After all, we are a professional service provider with nearly ten years of experience in the removals industry.
We understand that in many cases customers have specific requirements which call for more flexible service options. Moreover, with packing and boxes Hackney as part of our offering, we ensure you have everything you need for your move. This is why we offer you a choice of different removal services Hackney which are suitable for almost any purpose and occasion, here are just a few:
Single or odd item removals

minus the astronomical costs usually associated with this type of service;
Specialised furniture delivery to and from all cities and towns in England, the service is reasonably priced and very efficient;

Packing of items

, if you wish to do your own packing we will supply the necessary wrapping and packing materials;
Relocations and storage solutions which will keep your belongings safe and secured for the time being;
Efficient and affordable rubbish removal and disposal service for vacated or newly inhabited properties;
Full Coverage of Hackney
We also offer transit insurance, ensuring your peace of mind for every removal van service we undertake. Our professional man and van Hackney services, E2, E2 are carried out by the best in the industry. Each one of our movers and van drivers is a qualified professional who has the necessary skills and expertise to do their job properly. Our customer consultants are specially trained and will assist you in any way possible, from answering your call to issuing your invoice at the end.
What Makes Our Relocations Worth It
Being a professional service provider is our top priority, which means we can offer our customers a number of service benefits such as:
Flexible and convenient scheduling that doesn't get in the way of more important things;
Nationwide coverage including London, Manchester, Liverpool and Birmingham for all services;
Round the clock customer support, seven days a week, fifty two weeks a year;
Moving your business made easy
Ask anybody – if you need to get a commercial removal in Hackney done properly and on time, we are the right people to call. Our expert technicians work with tested methods and on a pretty flexible schedule that comes to ensure that your needs are fully covered, and no disturbances are caused to your business process. We will move your work place quickly, and you will be able to resume your work the next day.
Move your household in a matter of hours
From house removals to domestic removals, our man with van Hackney prices are competitive, helping you save money. We do not fail to achieve optimal results in home removals in Hackney too. We have a large team of licensed and trained movers, and a huge fleet of state of the art trucks and all our vans that are suitable for literally all moving tasks you can think of. We work on a flexible schedule and competitive man and van prices that would definitely suit your needs in the best way possible.
Safely packed items
Call us today if you need to get proper high quality packing supplies for the needs of your relocation or simply a top quality packing service in Hackney. We use only the best materials and methods, thus ensuring the proper packing of your goods, which in its own right is vital for their safe and hassle-free transportation from your old place to the new one. Get in touch with our customer support for more info and a discussion on your needs and preferences.
The stress free moving solution
Getting a moving Luton van from our company is the best way to ensure that your upcoming house move is going to be completed in an impeccable on time manner. Having removal company like ours by your side means that you will not have to worry about a single thing. Relocations usually come with a lot of stress and strain, so why don't you just spare yourself the unnecessary unpleasant moments and request a moving free quote from us? We guarantee you will get nothing short of the best to be found in town.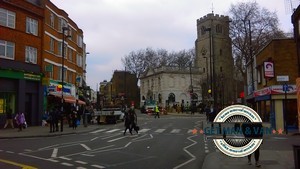 Furthermore, our customers will receive individually prepared quotes and customised service prices that correspond to the specifics of the job. We own a fleet of transport vehicles of different payload capacity. We own small vans, Transit vans and heavy duty Luton vans, which means we always have the right truck for the job. The company is fully licensed to offer man and van in Hackney, E5, E10, Greater London and the entire country and insured to perform residential and commercial removals in the UK. Give us a call and make moving places a breeze. The London Borough of Hackney, N1, N16 is rich in history and culture so get out and explore while we deal with the removal. There is St Augustin's Tower – remarkable piece of medieval architecture. You can also see what's on at the Hoxton Hall performance centre, or see the exhibition at the Geffrye Arts Museum. The Abney Park Cemetery in Hackney, N1, N16 is in fact a nature reserve, despite its name which refers to its initial purpose.
You might be surprised to learn that there are over 1300 listed buildings of the territory of the borough of Hackney, so just a day would not suffice to see even the most interesting among them – the exploration of your new place of residence would take some time and that is always a good thing. In any way you should definitely go see the famous Towers of Hackney, spend a night in the Vortex Jazz Club, or visit the Sutton House, a Tudor building that is not only a Heritage house, but also has a very interesting exhibition to offer.
Our services are available throughout the whole territory of Hackney, which is definitely one of the most peculiar and interesting boroughs in London. According to the most recent statistics, there are over 1300 listed buildings on its territory, much of which has the status of a conservation area. Hackney Empire, Tudor Sutton House and the St. Augustine's Tower are among the best known listed buildings that can be seen when visiting Hackney.
Hackney is the London borough with the most favourable location of them all – just next to the City on the Northern side of the Thames. The affluent area with beautiful semi-detached houses offers magnificent panoramic view of all the major London attractions, and it is a real pleasure working and living in the neighbourhoods around.