When opting to hire a professional moving services it is quite understandable for you to be somewhat hesitant. In a way you are letting complete strangers invade your personal space by handling your items during the move. It seems as if you entrust a part of your life in their hands by trusting them to safely transport your belonging from A to B. And there are risks. Unfortunately hiring the wrong company usually results in damages to your items and furniture. It is not uncommon for people to be lured by extremely low prices to find themselves paying up to repair the damages left by unskilled movers. In that case why trust Get Man and Van with the Haringey, N10, N11 removal you have at hand?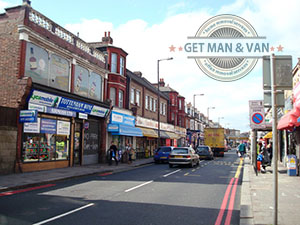 For start we actually have full insurance as a part of our service package. While we have complete faith in our highly skilled movers we still don't like to leave anything at chance. Still it is highly unlikely for things to go that far as each and every person that a member of our professional relocation team has been tested during the years of doing removals. In short – our guys know how to be careful and even in the unlikely event of damage we have our bases covered with an insurance.
We cover all districts in Haringey
Saying how careful our moving specialists are might make you think that it is at the expense of speed. Nothing could be further from the truth we offer the fastest man and van in Haringey, N4, N8 and the Greater London area as a whole. Your relocation will be finished in timely manner usually being simply a matter of few hours.
And to have a full set of great essential service qualities we also offer very cost efficient removals. Some might argue our man and van in Haringey, N10, N11 is not dirt cheap but it is still affordable to say the least and at the same time no corners during the move are cut, not hidden fees are added so in the end we are the best value for moving services in all of London.
Providing Moving Services Locally in Haringey
Don't move yet – do a junk removal first
Waste clearance projects can be very arduous and time consuming. So why don't you spare yourself from the hassles of such a chore and delegate us the execution of your rubbishremoval. We are a professional company that provides reliable junkclearance services. Our clearance experts will easily de-clutter your home or office making it easier to move suqsequently.
Family friendly home moving in Haringey, N10, N22
We also provide remarkable home removals in Haringey. The main force behind the high quality of our home removals is our team of highly capable removalists who have years and years and years of experience behind their backs. You can easily say that it is because of our worker's expertise that we have become the company to call when it comes to home removals in the Borough of Haringey.
Single, odd and extra large item relocation
Heavy duty items are no problem for our movers. They are skilled and well equipped to be able to safely move any odd item. Large volume and large size will not be a problem. Our company has the tools and the vehicles to transport a large item like a piano A to B, in a safe manner, without a single scratch.
Some Information About Haringey
Perhaps one of the things that are obvious about Haringey, N22 is that fact it is impossible to definitely determine whether it is part of Inner or Outer London. Duality is one of the characteristic traits of the borough as it combines some very well developed parts and some poor and underdeveloped areas. The borough is roughly split in east and west with eastern wards being among the less developed parts of London while western areas like Highgate and Crouch End are among the most prominent not just in London but the entire country. Overall there are over 250 thousand people that live in Haringey currently with and there is a high average population density – around 22 000 people per square mile.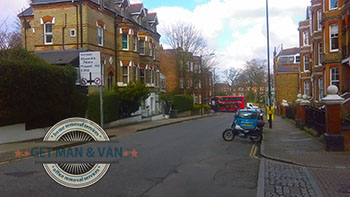 Haringey is one of the smallest boroughs in the city and is under the governance of the Haringey London Borough Council. The borough is very popular amongst football enthusiasts as it is the home of the famous professional football club of Tottenham Hotspurs which currently plays in the top tier of professional English football. The borough is also home to a professional rugby team known as the London Skolars and a professional ice hockey team known as the Haringey Greyhounds. The hockey team plays its home games at Alexandra Palace which is one of the most renowned landmarks within the Borough of Haringey.
The Borough of Haringey was formed in 1965 with the merger of the Municipal Borough of Hornsey, the Municipal Borough of Wood Green and the Municipal Borough of Tottentham. All three municipal boroughs were part of Middlesex at the time. Many consider the modernistic Hornsey Town Hall to be the most famous edifice within the borough. The town hall was built during the mid-1930s and was designed by New Zealand born architect Reginald Uren.