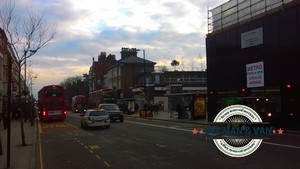 If you are in the midst of planning a full or partial property removal but the more you consider the situation the more of a mammoth task it seems, then perhaps you should also consider some specialised assistance on our behalf. We are a professional service provider of man and van in Islington, EC, N that deals with all types of residential and commercial removals regardless of their scale or complexity. There is no job too big, too small or too complicated for us to handle, as we have seven years of industry experience, immaculate business record, plenty of technical expertise and the right attitude toward our work.
Our wide range of top quality man and van removals will give you the desired cost efficiency and coverage. Our removal services are suitable for any purpose, occasion and budget. We can also organise for custom tailored service packages that correspond to specific requirements set forth by customers.
Advantages of Our Services
We also offer our private and business customers a number of additional service options that are both versatile and affordable, some of these are:
Specialised furniture delivery to and from all towns and cities in England;
Professional packing service and/or supply of necessary materials for self-packing;
Relocation of single, odd and high value items;
Affordable storage solutions available on short and long term basis;
Rubbish removal and disposal for vacated and newly inhabited properties;
Get Man and Van Islington is quite serious about the convenience, reliability and efficiency of our moving services, because of this our customers will enjoy:
Helpful and attentive customer support, twenty four hours a day, seven days a week;
Nationwide coverage for all services, this also covers London, Manchester, Liverpool and Birmingham;
Flexible scheduling, jobs are also performed on public holidays;
Multiple types of payment accepted including cash, credit card, bank transfers and invoices;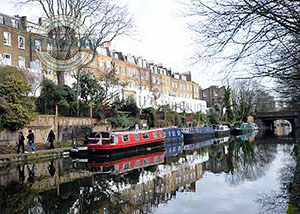 Being a reputable and well established moving company, we will provide each and every customer with a fair, individually prepared service quote and personalised price offer which corresponds to the specifics of the job, and the budget limitations set forth by customers. The company owns and operates a fleet of transport vehicles of different payload capacity ranging from compact metro vans, to speedy Transits and heavy duty Lutons. We are fully licensed and insured to perform all types of moving services throughout the UK. Customers can make a booking or receive additional information about our services over the phone so call now and enjoy a hassle-free removal.
Find Out More About the Services in Your Islington District
The reliable moving company
You can count on us for all kinds of removal services that come to mind. Our top quality domestic removal Islington covering solutions already have an established reputation as being reliable, efficient and very cost effective. They are delivered by a team of licensed movers who know the industry inside out and operate with state of the art equipment and vehicles in order to achieve optimal, hassle-free results for all our clients.
Convenient single item and furniture removals
In addition, you can always get in touch with us for help with smaller, albeit equally complex tasks like piano removals in Islington for example. We would know how to approach the job is an efficient manner, ensuring that your favorite musical instrument is safely transported to the assigned location without even a single scratch. We work on a flexible schedule and have very competitive prices, so do not hesitate to contact us for help whenever you need it.
Fully equipped moving teams
You can also approach us in order to simply hire a van for the purposes of your removal. Our van hire in Islington service enables you to pick up the most suitable vehicle for your project from our vast fleet of clean and impeccably equipped vans, that will definitely make your moving task much easier and hassle-free. Contact our around the clock customer support for more information about your options and a free quote.
Quick and reliable transportation A to B
If looking for reliable yet affordable removal company in Islington, then we are definitely the people you need. We have what it takes to handle any type or scale house move with the due precision and efficiency. We will take expert care of items during handling and transportation as we work with the most skilled and dedicated movers and packers around. Best of all, we will not cost you a small fortune – we keep moving house costs to a minimum through individualised quotes and customised pricing. Our versatile van removals cover a wide range of general and specific removal needs from shifting a couple of boxes to comprehensive office relocations.
As we will expertly take care of your removal from start to end, you will have nothing to worry about and more free time to explore one of Inner London's most well-known locales. Islington, N1 is a great place to see pristine examples of period architecture. Many of the buildings in the area are Grade I and II listed. Islington is perhaps best known for its pristine Georgian period homes, pubs and shops. Islington, NW, WC has also frequently appeared in modern English literature and culture. One of the most famous pieces of literature based in Islington, N1 is Douglas Adams' Hitchhikers' Guide to the Galaxy.
Even though Islington is the second smallest borough in London it remains one of the finest ones here too – mainly because of the high concentration of monuments of historical architecture, as well as because of its close proximity to other major centers of culture, finance and administration in Inner London. When you find the time for it, make sure to go see the collection at the Islington Museum and learn more about the history of the area. You can also go to the London Canal Museum and see a play at the famous Almeida Theatre or Hen and Chickens Theatre.
Islington is a borough with a comparatively small territory located to the north of the City. With a population estimated at a little over 206 000 people, it is primarily a residential area preferred by commuters to the City. It is very well connected with all other parts of the capital via Tube and railway. There are also several notable landmarks here like the Almeida Theatre, The London Canal Museum, the Emirates Stadium and others.
Islington is an inner London borough, formed by a merger of two other districts in nineteen sixty five. Despite the merger, Islington is still the second smallest administrative district in the capital. The original Saxon settlement formed sometime around the ninth century.