If you have elaborate or specific removal requirements it would be best to have those taken care of by qualified professional movers. Indeed that would cost you a certain amount of money, but that would be money well spent as there will be no risk of damage, costly delays or unexpected setbacks plaguing your relocation project. Professional expertise, dedication and extensive industry experience is something our company for man and van in Kensington has plenty of. We specialise in a large number of residential and commercial removal services suitable for any purpose and occasion.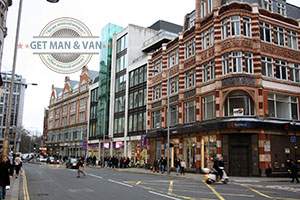 Taking the guesswork out of moving is essential, and in order to be reliable and efficient on all jobs, we work with specially qualified mover teams and highly experienced professional van drivers who know their work inside out. If the scale and complexity of your removal requires supervision, we will provide you with a qualified logistics expert who will ensure everything is running smoothly.
Our selection of moving services available in Kensington, SW7 and the rest of the SW7 postal area is not only affordable and efficient, but also highly versatile. Choose from great services like:
Specialised furniture delivery to and from all towns and cities in England;
Relocation of single, odd and high value belongings;
Professional packing service for items being transported;
Supply of necessary materials for self-packing;
Affordable short and long term storage solutions;
Rubbish removals for vacated and newly inhabited properties;
Our SW7, man and van in Kensigton removals are not only flexible and versatile, but they also give you a number of additional advantages, such as:
Countrywide coverage on all services, that includes London, Manchester, Liverpool and Birmingham;
Punctual and adequate round the clock customer support, seven days a week;
Flexible and convenient job scheduling, services are also running on public holidays;
For customer convenience we accept multiple types of payment including cash, credit card, bank transfers and invoices too; Kensington's Get Man and Van is fully licensed and insured to carry out most types of removal services throughout the UK. All customers will receive individually prepared service quotes and custom pricing that corresponds to the specifics of the job. We own and operate a fleet of specially equipped cargo vehicles ranging from compact city vans to heavy duty Lutons. Book your service with us today on our number- our helpful customer consultants are standing by to assist you in any way possible.
Check Out the Area Pages for More Details on Our Man and Van Services in Kensington
Convenient and quick office relocations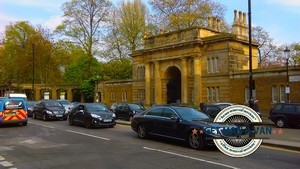 Our office removal Kensington covering service has no match anywhere in the area. Our expert technicians will relocate your work place in a swift and hassle-free manner, without any stress or strain for you and your employees whatsoever. If you want only the best for your business, we are definitely the people you should turn to for help. Get in touch with our around the clock customer support for more information on our office removal service.
Safe furniture collection
We also have a very comprehensive furniture delivery service. Carrying out furniture deliveries in Kensington is a pretty responsible task and that is exactly how we approach it. With a flexible schedule and highly motivated staff of licensed movers, we will be able to deliver the piece you want delivered very quickly and efficiently in one of our professional vans, guaranteeing for their safety and proper assembly in the process.
Flexible services
What is more, if you have any specific moving needs, you can always count on us for specialized removals in the Kensington. Our expert removalists have much experience and knowledge, and they will definitely be able to come up with the optimal solution to all your needs, no matter whether the project you have approach us for help with is big or small, simple or complex. Just get in touch now and tell us what you need – we will take care of the rest.
Reliable team of movers
We are currently the only moving company in Kensington that follows a policy of full transparency. Our team operates in an open and honest manner when we are hired to conduct a relocation because we want our clients to feel at ease with the fact that they have delegated to our movers and packers the execution of their removal project. To us it doesn't matter whether you are moving out of London or into London because we have the necessary permits to handle both types of relocation jobs. The only thing that you have to do to benefit from our services is to give us a call and book us.
Kensington Area Info
While we do the heavy lifting for you, why not use your time for more pleasant things than hanging around the house. Kensington is an affluent and densely populated London district with good shopping and dining opportunities. Within Kensington there is the South Kensington Museum District – an urban preservation district. Kensington High St is the busiest commercial strip in the district, where one can find shops, bars, cafes and services. Due to Kensington's up-class status, the local High St was named second best place for shopping in London. Local businesses though are stepping up their game in order to compete with larger chain stores moving to the area. For some recreation after a shopping spree, take a stroll through Kensington Gardens – they are lovely in spring and summer.
If you are more into cultural activities Kensington has a lot to offer too. It is sufficient to say that the whole district of South Kensington is actually a museum district. The Natural History Museum is here, as well as the Science Museum, Victoria and Albert Museum and the Baden-Power House. The Royal Albert Hall is among the most notable music venues in the capital as of the present moment, which is well known for the so called BBC Proms – eight weeks in the summer with daily classical music concert – if you are into this kind of entertainment, Albert Hall is the place for you.
Kensington is a borough with a Royal status located to the south west of the City. It is notable for being the smallest but also one of the most affluent boroughs in the present day capital. With property prices rising to the rooftop and a long list of pretty notable residents, Kensington is naturally one of the most desirable places for living in London today and we are happy to be able to service it.
Our company is based in the Royal Borough of Kensington which is one of the three royal boroughs in the English capital. Kensington has an estimate population of 160.000 people and a density rate of 34.000 people per square mile. This makes it one of the city's most densely populated areas.
Get Man And Van, The Only Way To Move In Kensington, SW7
No matter what you need from a man and van service, Get Man and Van out of Kensington, SW7 is here to assist. Whether moving a whole house or just a couple of pieces of furniture, you can trust us to get the job done.
Competitive Prices
Booking made easy

Equipped to handle any size move

Fully insured

Experience removal teams
Kensington
Kensington SW7 is considered to be one of the most affluent areas in all of London. Found within the Borough of Kensington and Chelsea, and known around the world as the West End, will find many important buildings. Kensington is home to the Royal Alber Hall, the National Historical Museum, and the Imperial College of London, to name a few.