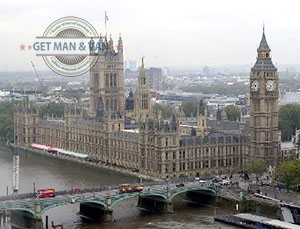 Hello and welcome to Get Man and Van. We are a professional moving company with over seven years of experience in organising and carrying out all types of residential and commercial man and van removals in Westminster and Greater London.
We guarantee to do a better job at a better price than our competitors because we:
Work with specially qualified movers who have the necessary skills and expertise;
Work with professional cargo drivers who have years of experience behind the wheel;
Have a fleet of transport vehicles of different size and payload capacity;
Provide customers with individually prepared service quotes and customised pricing;
Our removals in Westminste, NW8, SW1r give customers many additional advantages including but not limited to:
Nationwide coverage, this includes jobs in London, Manchester, Liverpool, Birmingham etc.
Round the clock customer support, seven days a week;
Flexible job scheduling, including public holidays;
Multiple forms of payment accepted, including bank transfers and invoices;
Our W9, WC2, Westminster man and van company:
Is

fully registered and licensed

to operate throughout the UK;
Holds comprehensive trade insurance;
Has good short notice availability in the SW1 area;
Provides comprehensive service packages;
Types of Removals We Do
Our range of W1, W2, Westminster man and van removals covers anything from single item removals to full scale property relocations and all in between. Services we offer include:
We Are the Right Choice No Matter in Which Part of Westminster You Live
End to end home removals;
Comprehensive office relocations;
Professional packing service;
Delivery of materials necessary for self-packing;
Relocation of single, odd and high value belongings;
Short or long term storage solutions.
Specialised furniture delivery;
Rubbish removals and disposal;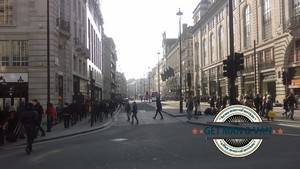 If you choose us as your preferred moving company, we will provide you with exceptional quality removal solutions, without the usual hefty price tag so common to other service providers. Book your relocation or receive additional information about the company and the services we offer by calling our number – our diligent and helpful consultants are standing by. Using our top grade removals means you have less to worry about as we have all bases covered so to say. Since our movers require no supervision, you can be outside doing what you like.
Skilled specialists
If you need help with home removals in Westminster, we are the right people to call. Our technicians drive around with a fleet of modern vans and trucks that are up to the highest quality standards of the industry, and are able to provide you with a service that has no match anywhere in the area. We work on a flexible schedule and competitive prices that further ensure your comfort and peace of mind.
Eco-friendly junk removal
You can also count on us for junk removals for your domestic needs. Our trucks and skips are driven by skillful drivers who have permissions to all the nearest disposal depots. All junk will be swiftly removed from your property and given the circumstances, recycled, so that as little harm is caused to the environment as possible. There is no need to have a truckload of rubbish in order to make use of this service – we collect small amounts too.
A thorough service
In any case, we want to ensure your comfort and peace of mind is guaranteed. That is why we are able to tailor a specialized removal Westminster covering service that will cover your needs completely. Just get in touch and inform us about what you want to get done – we will take care of coming up with the optimal solution to your needs, which will come at a competitive price.
The most efficient way to move
If you are moving house in the City of Westminster, perhaps your relocation will be made more manageable and efficient through using one of our versatile and inexpensive man and van removal services. We will provide all customers with fair, competitive removal quotes without any hidden fees. We work with qualified movers and packers who perform their duties with professional pace, precision and efficiency. We will keep moving costs to a minimum through efficient work practices and punctuality. Our house moving services in Westminster are fully comprehensive and cover all stages of the project from start to end. For extra customer convenience we maintain week round availability under flexible booking hours.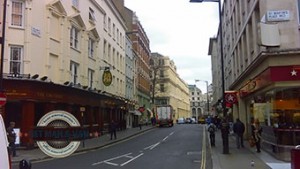 A tour of Westminster will definitely make for a great afternoon outing. Westminster sits right in the heart of London and houses some of the most important and well known landmarks and sights in the country, like The Palace of Westminster and the Westminster Abbey just to name a couple. The area is just short of three kilometres west of St Paul's Cathedral. Buckingham Palace and Westminster Cathedral are two other landmarks worthy of your time. Certain areas and buildings around Westminster are entered in UNESCO's world heritage lists. Most of the grade listed buildings in the area are in fact residential, interestingly enough Westminster is considered predominantly residential, despite the concentration of government and royal buildings. The historic core of the Westminster district is Thorney Island. Westminster Abbey is built on Thorny Island. Westminster Palace was the primary royal residence from the twelve hundreds until Buckingham Palace came into existence.
With a population of over 219 000 residents, Westminster is definitely among the most densely populated residential areas in Inner London – actually, according to the most recent estimates, the City of Westminster has a population density of 26 000 people per sq. mile, which is more than the vast majority of districts in England as a whole. Do not be surprised if you hear the name Westminster in a wider context. Even though it is the historical name of the area around Thorny Island, Westminster is often used in reference to Parliament and even the whole government system of the United Kingdom.
The central borough known as the City of Westminster is not only one of the most important parts of London in administrative terms, but also contains some of the best known landmarks of the capital, including such things as Buckingham Palace and Westminster Abbey, The Palace of Westminster and many others. It also contains some of the most busy shopping streets in London like Piccadilly Street, Bond Street, Oxford Street and of course Regent Street.
Westminster is a key district of central London. Administratively part of City of Westminster, the area has high concentration of historic and cultural landmarks, as well as numerous London tourist attractions. Some of the better known places are Westminster Abbey and Buckingham Palace.