Estate agent company Savills has recently conducted a large scale study on the most expensive cities to live in the world. The most intriguing result that the study bore was the fact that Hong Kong – one of the several financial capitals in the world – has given up its leading position on the ranking in favour of another financial and economic, as well as political centre – London.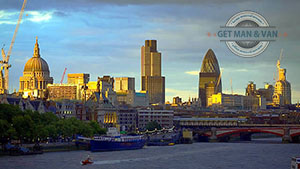 Even New York and Paris – cities that are traditionally considered to be well above the financial capabilities of the regular citizen of the world – are falling behind London. It is left for you to decide whether or not this is a good thing.
The study has been conducted in 12 large cities from all over the world that are known to be the most costly for living and making business. According to the estimates made by the company which has carried out the research the cost of renting both an office and a home in London in the past year has reached as much 73 000 pounds per employee per year, which is lightly put an astronomical price. Even the closest competition for the leading place, Hong Kong (which has been on the leading position for the past five years) falls considerably behind London this time. Mumbai on the other hand has been listed as being the city where an employer can find the cheapest work force in the world.
Just in 2008 London occupied the fifth place on the same ranking, conducted by the same company. So, what are the reasons for this drastic increase of the costs of living in our England's capital? As it may be expected, there is not a simple answer to this very serious question. The main reason is probably the fact that the cost of commercial and domestic accommodation in London has increased with nearly 40 per cent in the past five years. The experts working for Savills point out that only in the past year property prices in London have reached an increase of 18.4 percent. Another contribution to the costly life in London is the strong position of the pound against the dollar in the last year.
Increased costs of course mean that people living and working in London earn considerably more. Because their numbers are not decreasing – just the contrary – they become more and more as the time passes. One thing is certain – London is a fast developing city with very stable economic growth. Prices of properties here will continue to grow in the years to come. If you are considering moving in here, or just changing your place of residence within the boundaries of London, you should find a property and a man and van company to carry out your removal as quickly as possible. This will be a profitable investment, because in the future the price of the property is going to increase. The quicker you obtain it, the more you are going to profit.
---
About the Author:
Prev: «
What to Look for When Hiring a Moving Company
Next:
Life Saving Strategies for Your Move out of Busy London
»