Managing a home removal is not as hard and complex as it may sound at first. The only real important thing that you should make sure you have taken care of in order to ensure that your moving day will be stress and hassle-free is to hire the right man and van company to help you with the job.
The proper contractor knows how to plan and carry out any removal, no matter how big or how small it is. There are some criteria you should examine before you decide for sure to hire a certain man and van company. These are:
How the man and van contractor introduces itself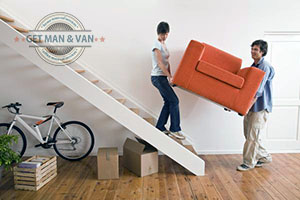 The moving company is a business offering a variety of services. It might sound like the worst cliché ever, but in that case the first impression is the most important. Good moving companies have an attractive, yet not irritating way of presenting their services to potential clients. When you pick up a company, go to its official website. It should be tidy and well arranged. If you can access all the information you need and seek quickly and without much hassle, then chances are that the contractor in question genuinely cares about the comfort and peace of mind of their clients. Trust only companies that offer free no obligation quotes in advance and provide you with a guarantee that there will be no additional charges to the price you are told in advance at the end of the moving day if you choose to work with the man and van company in question.
What territory is covered by the service?
The most important thing that you should check out about the contractor in question is whether the area where you are planning to move into is covered by the services offered. Most man and van contractors today, especially those working in London, have teams of movers who are licensed to carry out removals throughout the whole territory of the UK, so virtually every company will be ready to take up the job you have at your hands. But if it is explicitly stated on their website that their moving service covers the territory of the borough you are moving into, or the distance between London and a city/town outside the metropolitan area, this means that the service is optimized for that territory and that company will be able to provide you with a good work done/price ratio.
Does the service come recommended?
The best way to determine if the company you consider hiring is good enough for you is to check out the feedback past clients have left. Another thing to do is ask around your friends and neighbors if they have used the services of this company, or know someone who has. Alternatively, you can just inquire for some third party recommendations. The important thing is to keep looking for the best offer until you actually find it. Thus you will ensure you are going to have the best moving experience possible.
---
About the Author:
Prev: «
Moving tips for students
Next:
Hong Kong is No Longer the Most Expensive City in the World – London is
»