You can scout the area of Lambeth for days and weeks but you won't find a more competent and capable man and van company than ours. We realize that we may sound arrogant and overconfident but we won't play modest and hide from you the fact that we are the most praised and sought moving company in the area.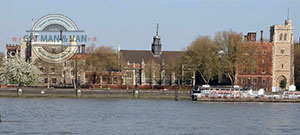 The main reason behind our popularity is the fact that we work with reasonable prices. We have always wanted to be a moving company that everybody could afford to hire and this is the primary reason behind our decision to work with an affordable price. Another reason why we have decided to provide our removal services at cost effective prices is the fact that we fully understand how much every penny matters in these hard financial times. So if you are on a tight budget and you are looking for a man and van Lambeth, SE based company that will provide you top quality services, look no more and give us a call as we will happily help you with your relocation.
Detailed Area Service Information in Lambeth
If you are a tenant we want you to know that we are the only man and van Lambeth
based company that provides tenancy removals as a standalone service. To us it doesn't matter whether you are moving-in or moving-out because we have the necessary know-how and assets to provide you removal services of the highest quality. Also bear in mind that the size of your rental unit is literally of no concern to us due to the fact that we can relocate any type of household or commercial establishment that you think of.
Additional Advantages
Other aspects of our moving company that give us an edge over our competitors are:
We maintain a

24/7 customer support

We are fully insured and licensed
We work with a flexible schedule and accept all types of payments
We do provide rubbish removals
We have over a decade of experience behind our back
Customised prising plans
Home removals in Lambeth are not a thing to worry about because we know exactly how they should be handled. Give us a call and our licensed experts will tailor an individual plan for the project considering its individual requirements. You can call on our around the clock customer support for more info and a free no obligation quote for the full price of the project, estimated according our custom pricing system.
Fast furniture and other purchase delivery
Naturally, single item removals, like furniture removal in Lambeth are another thing that you can count on us for. Your pieces of furniture will be loaded and secured on one of our clean and well maintained vans, then driven from point A to point B on the optimal route. Eventually it will all be completed in a swift and completely hassle-free manner, and you will not have to worry about a thing, because we take the responsibility for the successful outcome of the project.
Top quality supplies for packing
If you ask us just to provide you with packing supplies or deliver a packing service in Lambeth, we will also be glad to be of help. We use high quality supplies that ensure the safe transportation and hassle-free unpacking of your goods at the new place. What is more, we offer pretty competitive prices, so do not hesitate to get in touch with us whenever you need us.
We have based our man and van company in the district of Lambeth, SW. The district is located in Central London and is part of the London Borough of Lambeth. Charing Cross, London's main intersection is situated at precisely one mile from the district. According to historical documents the area of been known as Lambeth since the early 11th century. The name of the district derives from the Old English word of Lambehitha which translated means "landing place for lambs". Lambeth Palace is without any doubt the most famed landmark of the district. The palace faces the infamous Palace of Westminster and in the past the two palaces were connected by a horse ferry across the Thames River. Since the 13th century, Lambeth Palace was been the official residence of the Archbishop of Canterbury. The district of Lambeth is served by the Waterloo Tube Station which was established in 1898. The tube station ranks amongst London's busiest stations as it is used by almost 90 million people on an annual basis.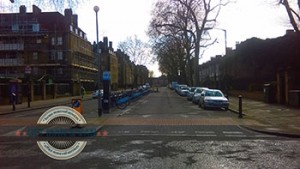 In addition to all that Lambeth is today's home of the British Film Institute and serves also as a pretty busy center for community theatre, based mainly on the highly active South London Theatre, Old Vic Theatre and respectively – the Young Vic Theatre. The Southbank Cultural Center and the National Theatre are other pretty important institutions that are to be found on the territory of Lambeth. Major landmarks here are the beautiful bridges across the Thames, connecting Lambeth to the districts across the river like Waterloo Bridge, the Golden Jubilee Bridge, Lambeth Bridge, Westminster Bridge and of course Vauxhall Bridge.
Lambeth is a residential borough which is administratively accepted as a part of Inner London. Located just a bridge-cross away from the City, it is known as one of the best places to live in especially if you work in the large commercial districts of the capital. The art scene here is pretty strong thanks to the South London and National Theatres, which are located here, as well as Old and Young Vic theatres etc.