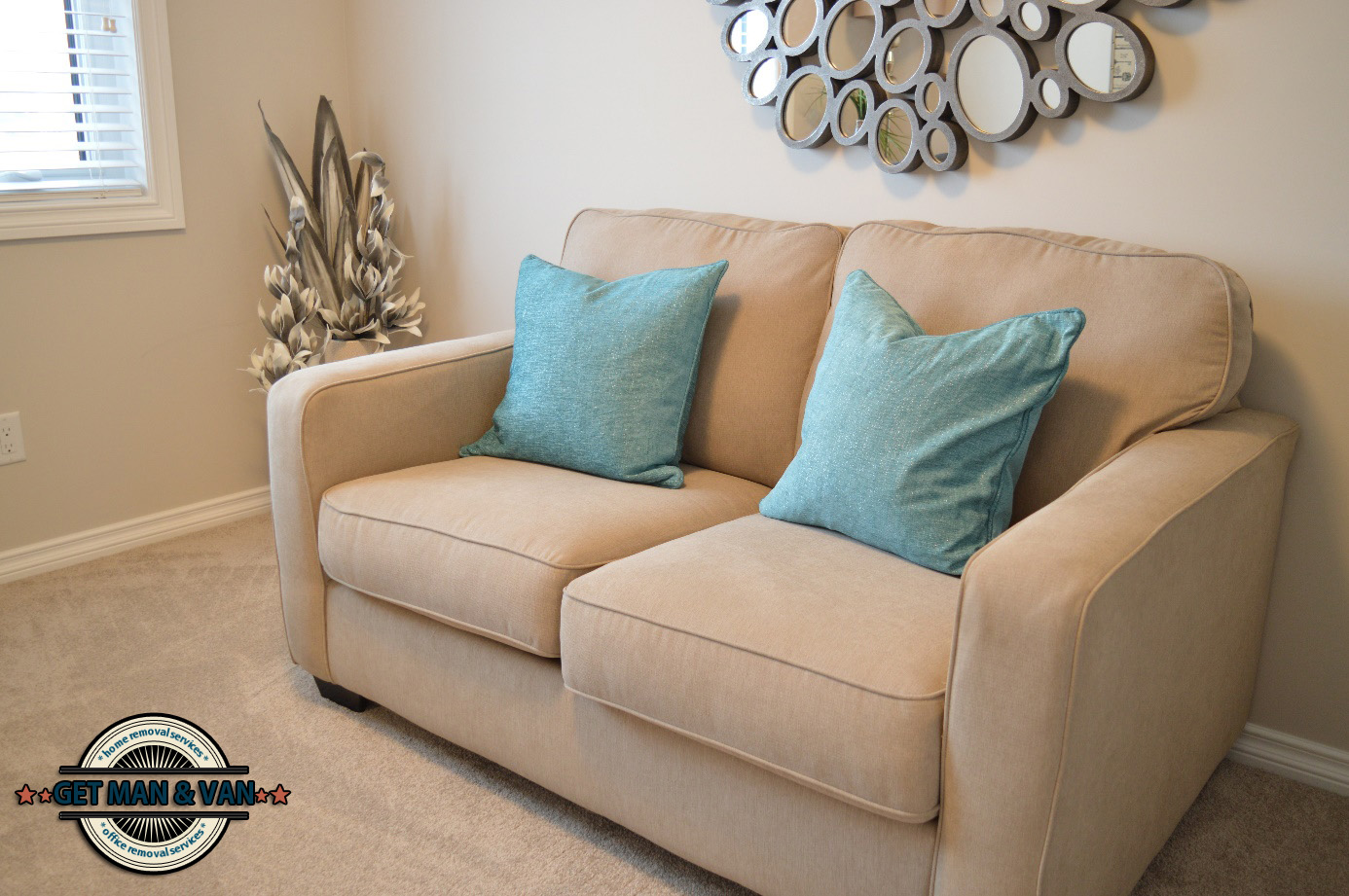 Not all people who move home decide to take their old furniture with them because their dimensions not always match those of the rooms of their new home or simply because they are too heavy and bulky which makes their handling difficult and their transportation expensive. That is particularly the case with sofa beds. The challenge of moving such pieces of furniture is that they are:
Heavier than standard sofas
Have a folding mechanism which can accidentally open when you try to lift them
Cannot be moved by only one person
Require the use of additional moving equipment to move
However, if you are not ready to part with your sleeper sofa yet, you can rely on the following tips when you are preparing, transporting and moving it.
Reduce the weight of the sofa
The first step of successfully moving a sofa bed is getting rid of the extra weight. As it was already mentioned, these furniture pieces can be extremely heavy which is why you will need to pack and move their cushions and mattress separately. While you are at it, check if you can dismantle the whole sofa. This will make the packing and transportation significantly easier. Using a measuring tape, ensure the sofa will fit through doorways and corridors, especially if you're dealing with a narrow space. If not, you may need to change direction while maneuvering it.
Secure the sofa
Sleeper sofas have a so-called folding mechanism which helps them turn into a bed and vice versa. The problem with it is that it can open when you try to lift the piece or during the transit stage of your relocation. That is namely why you will need to secure that mechanism with a rope. Needless to say, the sofa bed has to be handled and transported with its mechanism folded. Follow this rule and you will be less likely to suffer an injury. Enlist the help of strong friends or family members to assist with the heavy lifting, and ensure they are aware of the folding mechanism and the need to keep it secure in order to move a sleeper sofa bed without any damage.
Protect the sofa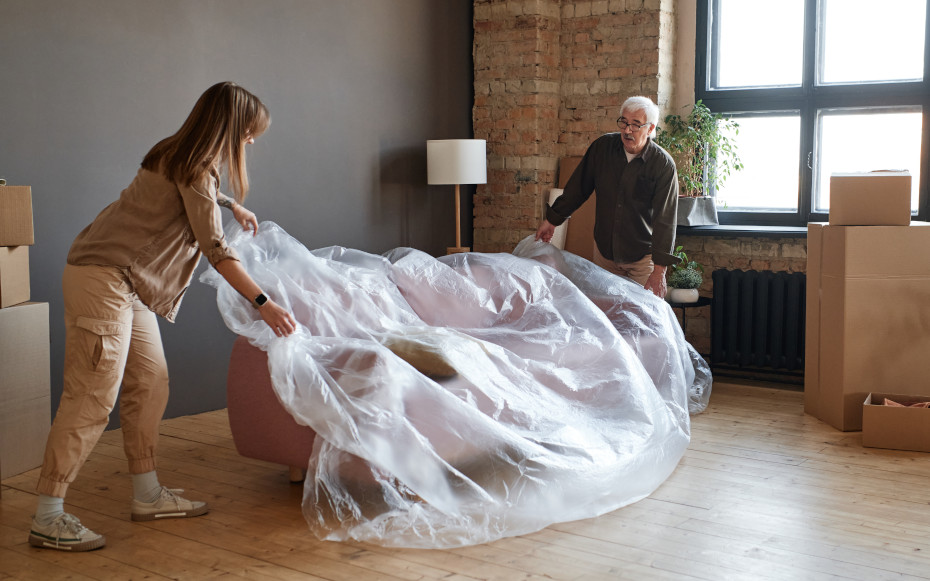 Even if the upholstery of your sofa is durable, it can still tear during the moving process. Therefore, cover the furniture with a blanket and then wrap it with a rope or tape to keep it firmly in place. Rely on the same strategy when you are packing the sofa's cushions and mattress. Be especially cautious around sharp edges or corners to prevent any damage during the move.
Don't move it alone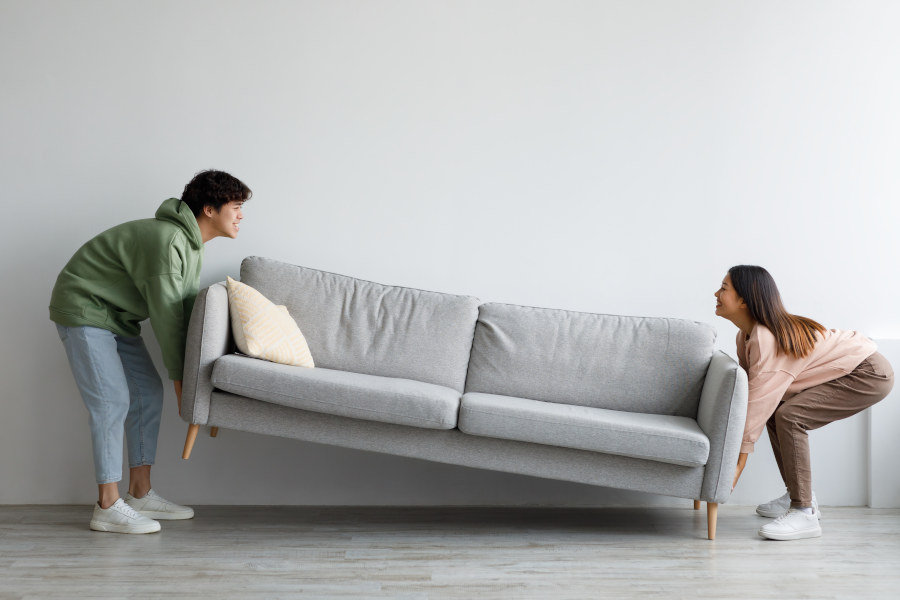 If you have a regular gym membership and you pride yourself on your chiselled physique, we are happy for you but we would still advice you against attempting to move your sleeper sofa all by yourself because things are guaranteed to take a bad turn. Ask a friend or two to give you a hand and use a moving dolly when moving the sofa from your home to the van and then from the van to your new house. You can also take the road of least resistance and rely on risk-free furniture removal services in London. In that way, you will not have to break a sweat. Remember that with the assistance of a dolly, you can move the sofa forward with relative ease, minimizing the risk of accidents.
Load it at the back of the moving van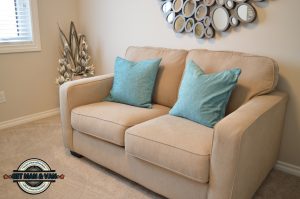 To safely load the sleeper sofa on the transit vehicle, use a van ramp and a dolly. Once the furniture piece is inside the van, place it at the back where all the heavy items should go. Secure it with safety features such as moving belts and straps to prevent it from shifting and moving during transportation and you are good to go. Consider using furniture dollies to make the process of loading and unloading smoother and more efficient.
---
About the Author:
Prev: «
Moving Tips for Pet Owners
Next:
Top London Areas for Students
»