We are here to your life easier and more comfortable. If you think that home and office removals take up too much time and energy, think again – with the services provided by our man and van Havering, RM5, RM11 based company, getting your home, office or just a single item of furniture relocated is going to be a quick and completely hassle-free job.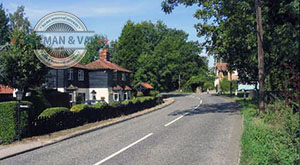 Give us a call today on the phone numbers provided here and discuss your needs and the specs of your project with a fully licensed and very experienced member of our man and van Havering, RM14 operating team. You will not only be provided with a free no obligation quote for the full price of your project in advance, so that you can consider your budget properly, but you will also have the chance to have a completely individual plan for your project to be tailored, so it is one hundred percent certain that our technicians will cover all your needs and personal preferences. If you are looking for a completely hassle-free and satisfactory experience, we are definitely the right people for you.
Most Affordable Moving company in All of Havering
Our movers are seasoned at managing both domestic and commercial relocations of any size. Do not hesitate to get in touch with us if you need help relocating your entire household, but also have in mind that you can completely count on us for much smaller projects like furniture delivery, as well as single item relocation jobs too.
Full removal service coverage in Havering borough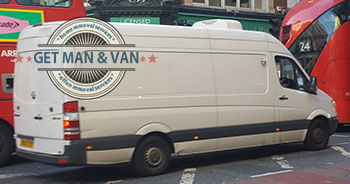 We work in a strictly professional manner. Our movers will handle the items you entrust them with care and respect. If you want us to, we would gladly take care of the important packing process of your goods too. Alternatively, we would be more than happy to provide you with high quality packing materials so that you can do the job yourself. As you can see, we are not just like any man and van Havering man and van Havering
company operating in RM1, RM2. We genuinely care about your comfort and peace of mind. That is the opinion that all our previous clients who have left positive feedback about our services share.
If you want only the best on your moving day, do not hesitate to get in touch with us for booking and a free no obligation quote today. We would be happy to be working for you.
Green junk clearance
Not many companies in Havering can match us in terms of services. For instance we are the only company in the area that provides rubbish collection services. We provide this particular service because we know how laborious and time consuming large scale waste removals can be. Know that we provide this service at a very reasonable price, so don't worry that you may have to drain your saving in order to take advantage of our rubbish collection services.
Furniture collection and easy purchase deliveries
We also provide affordable and reliable furniture delivery services. We can collect furnishings from any address within Havering and deliver it to you wherever you want. We can easily find any address within the area because of the fact that our vans are fitted with the most precise navigational systems. Also know that we will take all the necessary precautions to guarantee the safety of the transported pieces of furniture.
Reliable and fully insured heavy/expensive item transportation
It is also because of our well equipped moving vans that we are able to handle specialized removals that involve the moving of heavy or fragile items, works of art or musical instruments, specialized office equipments or industrial machinery. So if you are in the process of relocating such items, don't wait a minute longer to call us because we are here to help you.
Moving to Havering? Here Are a Few Facts
The London Borough of Havering, which our services fully cover, is located on the eastern border of the Greater London Metropolitan area, just north of the River Thames. It has a population of 237 000 residents and is among the largest suburban territories in London at present. Havering, RM5, RM11 is also a very important commercial center. According to recent studies, over 7000 businesses of various kinds are based here. Romford is the largest retail district here. The local market, Romford Market has 250 stalls and its origins can be traced as far back in time as the 13th century. There are two Non-League football teams based in Havering, RM3, RM4, as well as an ice-hockey team and a field hockey team.
This peripheral borough, which is located on the north east border of the London Metropolitan area, today extends as far as the Riverside redevelopment area at the Thames Gateway. Among the places that you should definitely pay a visit while we are taking care of your removal is the so called Diver – a statue at Rainham, in the river itself. It was created by artist John Kaufman in 2002 and as of this day it is the only sculpture that is to be seen standing in the Thames. You can also go see a play at the Queen's Theatre.
Our company is based in the London Borough of Havering. The borough is the location of the famous Liberty Shopping Centre. The centre was opened in 1968 and is the largest shopping centre in Romford. The Liberty has a total of 100 stores and services and 806 of parking lots which are available to the customers of the shopping centre. The shopping centre was one floor and spreads over an area of 730.000 square meters. The closest rail link to the Liberty is the Romford Railway Station which was opened in 1839.