London is a great place. The only downside the city has is that it is one of the most expensive ones in the world. Seriously, check out the latest statistics and you will see that is indeed the case. Property prices are skyrocketing again after a period of decline, and even if you are just renting, not buying, you need quite a stable income in order to live comfortably in London. The things become even more complicated when for some reason or another you have to move homes from one part of the city to another. The strain on your budget is going to be considerable, but this does not mean that you cannot cut costs from one place or another.
The first thing that you can do is to consider hiring just a van, with no movers for your relocation. Most man and van companies in London offer this option, and even though you will have quite a bit more to think about and take care of in contrast to the time when you have a man with a van working by your side, but that is just the more cost-efficient alternative. The only thing that you are going to need is suitable driver's license.
Packing materials are another thing you can save from. London  is a huge place and people are constantly moving. Even if you do not know someone who has recently gone through a relocation and can lend you boxes and other packing supplies, it will be pretty easy to find used ones online. Thus you will get yourself the necessary high quality packing boxes for your removal, while at the same time not have to pay their full price, turning the whole process into a great money saver.
Yet another thing that you can do in order to save money from your removal is to check if the man and van company that seems most suitable to your needs does not offer any discounts. Most contractors will reduce the price for the removal if you are moving mid-week or at special times of the day/month. Check their website or directly ask.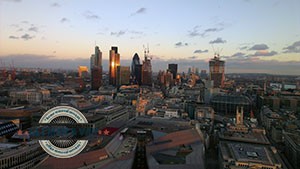 What adds up to the cost of the relocation is the time needed for its completion. On the other hand, the time required is determined by the quantity of the goods to be moved. If you follow, you have already realized that the best way to optimise the price of the project is to cut down the number of goods that you will take with you at the new place. This is a great way to evaluate what you actually need and what you don't.
The last thing we would like to draw your attention to is cancelling your subscriptions at the old place. You should inform your utilities providers about your move – many companies would offer to move your account to the new property, which is yet another money saver, because you will not be charged with set up fees from the new provider you might potentially find there.
---
About the Author:
Prev: «
Everything You Can Forget When Packing
Next:
The sumptuous Savoy Hotel
»