Everyone loves going on holidays but no one likes paying for them, it's a fact of life. Since most of the time money is a factor, many people would be happy to explore a new tourist destination without breaking the piggy bank. Saving money off your summer holiday is a smart thing to do, as you can put it toward other useful summer projects like a man and van removal, home renovation, new kitchen or whatever else you fancy! While some of the value destinations may seem a little out of place at first glance, taking a closer look and exploring their unique appeal will be worth it, and won't cost you too much either.
Kosovo – Believe it or not, this formerly war troubled part of the Balkans is shaping up to be a favourite for independent, budget-minded travellers. Pristina, the capital city of Kosovo offers very decent 2 people accommodation for less than fifty euros a night. Food and drink are quite cheap too in Pristina so you will definitely stretch your money's worth. The mountainside of Kosovo is pristine and easily accessible, with villages huddled in the sharp sides of the mountain, and crystal clear waterfalls, the place is definitely worth your presence and attention.
The Peak District – The windswept moorlands of the UK's Peak District are a world class destination which won't leave your budget in tatters. The district offers cosy pubs for lunch and dinner, walks through pristine surroundings, and views of stately homes, many of them with literary legacies. Chesterfield is the town to accommodate yourself, prices are more than reasonable. For some extra cash you can spend a day or two in the handsome little spa town of Buxton, where you can see some exceptional historic architecture.
The Canary Islands – This lovely tourist spot is only four hours' flight from the UK and staying there for a few days will be a pleasant surprise for your holiday budget. Stay off the beaten path and head straight for the northern side of Tenerife, unless of course you prefer the jam packed tourist packages. Keen food lovers should definitely swing down to Lanzarote for some lovely local wines and traditional tapas. Hiking and soaking in natural pools are a must-do in Tenerife.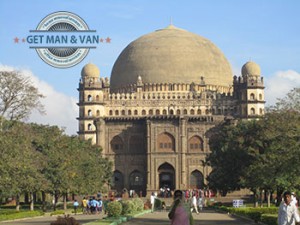 Karnataka – If you don't have time to tour the whole of India, then perhaps a trip to the colourful and chaotic state of Karnataka will give you a good taste of the country. The south-western Indian state is dirt cheap for food, accommodation and entertainment, making Delhi and Mumbai appear expensive as anything. When in Karnataka, by all means roam the sun soaked beaches which are every bit as pleasant as those of Goa, and check out the many ancient temples dotting the interior of the state.
Northern Ireland – Unfazed by the downturn in European economics, Northern Ireland has remained an excellent and very affordable tourist destination. The country is the place to be for fantasy series buffs who will surely visit the filming locations for flurry-stirring series Game of Thrones. There are also real life castles and ancient fortresses to explore. For a more urban sightseeing experience, check out the unmistakable Titanic Belfast – telling the story of the once mighty cruise liner.
---
About the Author:
Prev: «
Hacks to a Manageable House Removal
Next:
The Five Tallest Churches in the World
»