There is no need to say that moving homes is a very important step – probably among the most important that you are going to make in your life. If we are talking about moving to another country altogether, then things change even more. It would not be just a new neighborhood that you are going to have to adjust to, but a whole new culture, with everything you will need to learn and get accustomed to. Well, that is one more reason you should not take the preparation and the actual execution of your project lightly.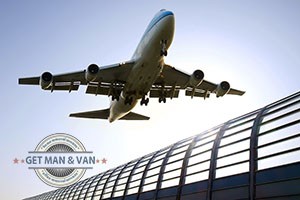 Fortunately, a relocation to another country can be as stress and hassle-free as moving across town if you prepare for the whole endeavor properly. Most of the tasks that you have to cover do not differ greatly from any other house removal that you might have tackled in the past. You should find a removal company, or a man and van contractor that offers services for relocating abroad and get the project planned with the technicians working for that company. Before that of course you should get done the buying of your new property and make sure all the papers are in order. Once you have given your removalists your new address, they can start working on coming up with the optimal solution to your project.
Now that you have the place you are moving to, the company to help you with the task and the date for the actual relocation is set, it is high time for you to start working to that date. The first thing to do is of course to decide not only how you are going to get to the new place, but also your possessions. Your man and van contractor would usually take charge of booking ferry tickets and such, but if not, you should check out what options you have.
Packing is another very important task that should not be overlooked in any case. Have in mind that if you forget something important, it would be much harder to have a friend send it to you across border. But do not rush to pack every single item that you have at your home – just the contrary. Go through every room and make a list of things you are going to take with you. Then think of a way to get rid of all unnecessary objects – give them away, sale them online or just throw them in the trash – it is your choice, but just do it.
Once you have covered the packing process, double check your insurance, moving permits, papers with medical information. If you need to use some kind of medicine, make sure that you have enough of them for the time you have settled in and can easily find them in the new country you would be.
When the day comes, enjoy it. You are going on a wonderful adventure. Stay focused and relaxed and everything is going to be more than fine.
---
About the Author:
Prev: «
The Isle of Wight, Home to Osborne House
Next:
The Finest Pubs in London
»