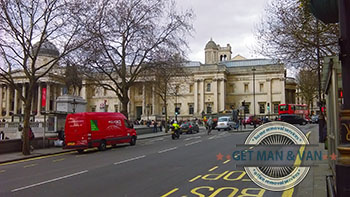 Living and working in a small town can be great but what happens when you are contacted by a large company which is seated in a big city? If you have just accepted such a job here are some tips that will allow you to ease the transition and facilitate your upcoming relocation.
Before you start screaming and jumping around as if you have hit the jackpot, ask for a written offer. Before signing it, research the company online and learn more about the city in which it is located. If everything is fine by you, discuss the proposition with your significant other (if you are in a relationship) before you sign it. If your spouse or partner doesn't mind moving then sign the offer. This way your new employment will be officialised and your new employer cannot change his mind at the last minute.
Next you should contact your landlord and notify him that you are going to move out from his property. By doing so you will allow him to schedule a home inspection and find a new tenant before you leave. You should also notify your utility providers, bank clerk and physician and have them annual your contacts and provide you your personal records.
Know that moving from a small town to a large city can be costly. So, make sure that you designate a relocation budget and follow it to the letter. This way you won't drain all your savings on the move and you will know in advance which man and van contractors are by your means and which are out of your league.
About a month prior of your move you should scout for a professional man and van company and book it. The sooner you contact and hire a moving company the better because most removal firms are quite busy and booking one at the last minute can be literally impossible. Once you find the ideal company for you discuss all the relocation details with it and provide it the coordinates of your current and future residence. Also notify them whether you will need packing supplies and packing services.
Use your personal days before your notify your current that you are going to leave work. Take those days to visit your new city and get a better understand of the place and the property in which you will be living. Also use the opportunity to meet your future employer and arrange the final details of your upcoming employment. Once your personal days are over, return to work and give your two week notice.
Once the notice has been accepted start cleaning your desk slowly. This will allow you to easily accept the idea that you are moving on. It will also facilitate your upcoming move/ Bear in mind that you will most likely experience some guilt once you give your resignation notice. The best way to deal with the guilt is to not neglect your duties and leave a final good impression with your former employers.
Ten days prior of your move start packing your belongings. Commence by taking care of the all non-essential items and several days before D-day start packing the essential objects. On the other hand if you won't be handling the packing stage, you should only take care of your most valuable items such as your personal documents, records, money, employment contract, jewelry and so on. Also don't load these object with the remainder of your possessions. Always keep them with you.
Last but not least, get to your new city a few days before you commence your new job, so that you can settle in smoothly and arrange your new home before your first day at work.
---
About the Author:
Prev: «
The Best Autumn Super Foods
Next:
Exotic Restaurants in London
»