The European continent is home to some of the world's longest and best known rivers. Here are some of the most famous rivers that are located on the old continent.
The Volga River is the longest in Europe with a length of 3.692 kilometers. The river is located in Russia and flows through the central parts of the country into the Caspian Sea. It is also largest  in terms of watershed and discharge. The river is often referred as the National River of Russia as eleven of the twenty largest cities in the country are situated in Volga's drainage basin. Along it are located to some of the largest water reservoirs in the world.
The Danube is Europe's second longest river and is beyond any doubt the best know on the continent. It flows through Central and Eastern Europe into the Black Sea, passing through a total of eight countries – Germany, Austria, Slovakia, Hungary, Croatia, Serbia, Bulgaria and Romania, and four capitols – Bratislava, Budapest, Belgrade and Vienna. The river notable for Austrian composer Johann Strauss II, naming his best work after it, "By the Beautiful Blue Danube".
Russia also is home to the third longest European river, the Ural River. It flows through Russia and Kazakhstan into the Caspian Sea and has a length of 2.428 kilometers. This is also the 18th longest Asian river. Its delta is known for its unique fauna and is extremely important to migrating birds that use it as a stop-over during the Asian flyway.
The Dnieper may not as well known as the entries on this list but it is in fact the fourth longest river in Europe. With a length of 2.290 kilometers, it flows through Russia, Belarus and Ukraine into the Black Sea. The Dnieper River is home to some of Ukraine's most important dams and hydroelectric stations and plays an important role into the local economy. Kiev and Dnipropetrovsk are the largest cities through which it passes.
The fifth longest European river is also located in Russia. The Don has a length of 1.950 and flows in the Sea of Azov. The river passes through the city of Rostov-on-Don which is the administrative centre of Rostov Oblast and one of Russia's main port cities.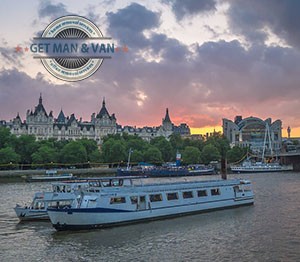 The last river from our list isn't as long as the ones which we listed above but is perhaps the best known – the Thames. Located in England, the Thames owes its popularity to the fact that is passes through the country's capital, London. You will get the chance to visit Thames's riverfront once your relocation to London via man and van services is completed. Don't hesitate to use man and van services when you are moving because nowadays moving companies work with affordable prices.
Honourable mentions: Pechora River (1.809 km), Northern Dvina-Vychegda River(1.774 km), Oka River (1.500 km) and Kama River (1.805).
---
About the Author:
Prev: «
That's How You Make a Removal Count
Next:
British Islands That Are Ideal for a Family Vacation
»