House removal is not the easiest of tasks as the average relocation requires specialised assistance but also imposes certain requirements on people undergoing the removal. Organising the removal project itself is not too much of a problem, as these days a good man and van removal company will quickly arrange and carry out the relocation. The issue of notifying all relevant organisations and institutions of your relocation and change of address could be more of a challenge though, so start the process well in advance and save yourself a ton of unnecessary hassles down the road.
Dealing with council tax obligations has been a problematic area for many people moving house from A to B. The overall aim of the exercise is to pay off any outstanding amounts of tax to the local council, and close your current taxpayer account with them (since you will be opening a new one with the local council over at your new address).
Get in touch with your local council as early as possible and let them know of your planned removal date. Clarifying this will mean that you are no longer charged local taxes after moving day. The administrative side of house removals can be a bit confusing even frustrating at times, so be patient, keep a cool head and do things well ahead of time or applicable deadlines. It's not all queues and red tape though, if you are moving locally i.e. your new home is within the same council district / administrative division, you may be able to close the old taxpayer account and open a new one at the same time. This however only applies to locations which fall under the same council jurisdiction. If that's the case, opening the new taxpayer account is as easy as giving the council a phone call and letting them know of your new address, and the date on which you move in (plan to move in).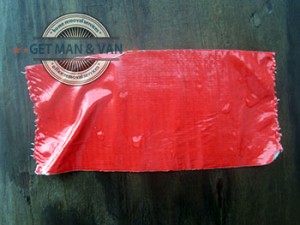 Living in the internet age, all of the above can also be taken care of online. Many local councils in the UK maintain online services, one of which is change of address notification and transfer / closing / opening of local taxpayer accounts. Keep in mind – the council will be unaware of your change of address unless you tell them. They will continue charging local taxes until the moment you notify them of your house removal so don't pay good money for nothing – let them know timely.
Depending on work load and particular regulations, it may take up to several weeks to close down your existing taxpayer account (of which you will be notified). If you have cleared any due amounts to the local council, but still waiting to be notified that the account is closed, it is recommended to not pay any bills or outstanding amounts received by mail as they may already be covered, you don't want to be overpaying so sit tight until you get the all clear. If you have overpaid amounts, you can ask for them to be transferred over to your new taxpayer account, or they can be refunded directly to you.
---
About the Author:
Prev: «
Employer Assistance for Worker Home Relocation – UK
Next:
Hacks to a Manageable House Removal
»