The professional removals or man and van industry has become an integral sector of modern economy. Since many of the man and van companies out there are family owned and/or ran businesses, the removals industry has also become a business backbone in certain respects.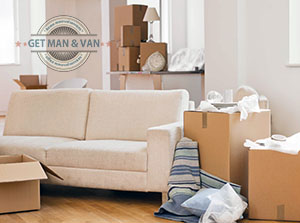 So what is actually the removal or man and van industry, what is its definition?
In a nutshell, the industry includes all businesses which provide specialised removal and relocation services to private and commercial customers by road.
Like any other industry part of the national economy, the man and van removal segment has its industry products too. Generally, these are:
Warehouse and storage services – many of the good man and van companies out there provide private and business customers with specialised storage solutions as standalone or as part of the default removal solution selected by customers. The industry activity directly related to warehousing and storage services is economically known as storing goods. Different removal companies offer different warehouse and storage options depending on customer requirements;
Packing and related services – packing is one of the most important aspects of professional man and van removals. Good packing ensures safe handling and damage-free transit of goods from A to B. Removal services related to packing could possibly include prep work prior to transit (disassembly, securing etc.) also listing and labelling of items being relocated. This is an important service option for commercial customers relocating large amounts of (identical) or similar goods and equipment. Obviously, the industrial activity related to packing services is packing itself.
Domestic removal services – this is perhaps the main product of the professional man and van removal industry. Domestic removals account for the majority of profit of most removal companies. Residential removals are the most common type of relocation service thus the high number of man and van removal companies specialising in home relocations. Packing and storage can be included as part of every domestic removal, which particular service/s are needed depends entirely on customers;
Commercial removal services – these are obviously specialised relocation services aimed at business customers. There are man and van removal companies which deals solely with commercial relocations as they are quite specific and require different expertise, approach and timing. Again, storage and packing (as well as a number of additional service options) can be included as part of the default commercial removal requested by customers.
International removal services – these are comprehensive property relocations which go beyond national borders. Either private or business, international or overseas removals are complex procedures, this is why there are specialised man and van removal companies which deal in these services. Efficient international removals require professional expertise and lots of knowledge as well as experience. In this case, the removal service providers handle packing and securing, as well as (intermodal) transportation arrangements to final destination.
Insurance brokerage – many of the specialised man and van companies in the industry, especially the ones dealing with international removals can also act as brokers between customers and insurers. Removal insurance is important part of the overall service and its importance shouldn't be overlooked.
---
About the Author:
Prev: «
Moving Places – Important Information for the Movers
Next:
Moving tips for students
»