The man and van removals industry is a close quarter battle so to speak, where there is full contact between service providers and customers. Although, good man and van removal companies know their stuff inside out and consider all aspects of any removal project, there is always the chance that something might go wrong.
In the event, that there is a dispute between customer and company which has arisen from a possible error on behalf of the movers, customers have the option to have the dispute settled by an ombudsman, specifically dealing with such matters. Removals ombudsman services are not regulatory bodies or industry watchdogs, but organisations which resolve complaints, they do not penalise or punish the companies they resolve complaints for. Ombudsman service providers are independent and do not take any sides as they aim to provide unbiased resolution to customer-company conflicts.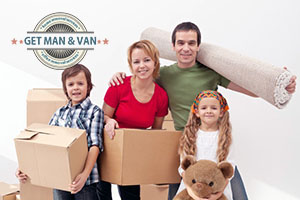 When a man and van removal company willingly joins an ombudsman services organisation, this is good news for customers as it shows consideration and commitment to a proper customer care. Ombudsman service organisations work with highly skilled teams of practitioners who aim to settle disputes fairly and objectively. In many cases, joining an ombudsman service organisation will help man and van removal companies devise and implement a better customer care service without ever having to settle any disputes.
When a customer is seeking ombudsman services against a given company, there are some aspects and rules to consider. First of all, customers need to give the company in question a sufficient (reasonable) period of time to address and possibly resolve the complaint. During this period, customers must be provided with a detailed, written copy of how the man and van company processes and deals with complaints (the same could also be done online). In case, there is no response on behalf of the movers for eight weeks within filing the complaint, or if the outcome is not satisfactory to customer, then they can seek ombudsman services.
A good ombudsman service should resolve complaints:
As quickly as possible or within a reasonable amount of time;
With the most appropriate outcome for at least one of the parties;
On a case by case basis, though with the necessary objectiveness and uniformity;
Using an individualised approach corresponding to the complexity of the case;
Generally, ombudsman service providers, come up with three types of complaint resolutions, they are:
Early resolution – usually when complaints are basic, and the outcome (what needs to be done) is clear and understood by all parties; these complaints can be resolved within hours.
Mutually acceptable settlement – in this case, more information is collected from both parties in order to come up with quick, mutually acceptable settlement to the complaint; in this case parties will receive a detailed explanation why the decision has been made.
Ombudsman service decision – this is a re-consideration of a settlement resolution when parties say it was made in error; sometimes new information becomes available after a decision has been made thus affecting the accuracy of that decision; in such cases the decision is reviewed and parties informed of new developments.
---
About the Author:
Prev: «
Mistakes to Avoid When Moving House
Next:
Latin American Culture… in the heart of London
»