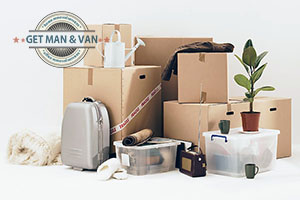 Moving places is a complex process which involves dealing many things at once, usually within a limited period of time. This might be confusing to some people, and it may cause certain mistakes to be made. In order to give your removal the best of chances for success, consider some of the common issues below and the way to overcome such hurdles along the way.
The man and van vehicle which turns up to your address is too small – always, absolutely always call in the movers for a job viewing prior to removal day. By doing this, you make sure everyone is on the same page and the movers are well aware of how much stuff there is to be moved therefore they will send out the right size van. When doing the survey or viewing, don't hide stuff in closets and sheds in order to get a cheaper quote, as the movers will simply send out a smaller van based on what they saw during the survey.
The removal van cannot gain access to your driveway or entrance – although the man and van guys are tough bunch and will do all the heavy lifting, you cannot expect them to carry your stuff two blocks down the road by hand. Arrange for parking in advance – you could either do this yourself, or the man and van company can do it for you.
The man and van people will not move appliances which are still connected – obviously this is not the movers' job to do as they are neither plumbers nor electricians. Your appliances must be safely disconnected prior to removal. If necessary call in qualified people to do this for you – especially when disconnecting gas appliances. In some cases, the man and van company might have a qualified person who deals with such situations.
Bulky pieces of furniture do not fit through the door – in some cases, furniture will have to be disassembled as to ensure safe handling and damage-free transportation. Usually good man and van companies offer a specialised disassembly/assembly service as part of the removal. In cases where furniture pieces cannot be disassembled, it may be necessary to uninstall a door or window in order to fit the thing through it.
The man and van company can't find your new address or they can't get access to the new property – not an uncommon situation. Avoid it by giving the exact (and complete) address to the movers as well as thorough instructions on how to get there (if you know). If not traveling with the movers, or you will get there at another time, make sure there is someone to meet the movers with a set of keys, or if possible give the movers a set of keys to the property so they can continue working until you get there.
Don't forget to pack separately a set of disposable cups/dishes/cutlery, some snacks, perhaps the kettle too, along with your overnight bag as you will need some creature comforts for your first night or day at the new place.
---
About the Author:
Prev: «
How to prepare in advance for a relocation
Next:
The Removal Industry Moderators
»