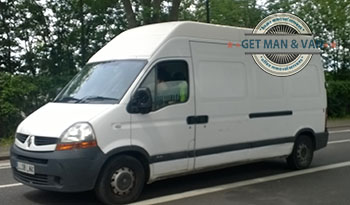 Home moving is always hard, but when you have to do it during the one season which is ultimately associated with vacation and leisure, things are likely to become even harder. Well, there are cases when you just have to get around certain jobs, because they need to be done, so the best course of action would be, without further ado, to start making the necessary preparations. In order to help you, we have gathered the ultimate guide to moving homes in the summer.
The conventional preparations
In many respects, moving in the summer months does not differ from moving at any other time of the year. Because of this there are certain aspects of the job that need to be handled following the conventional methods of the industry.
The proper preparation for a domestic removal of any scale and nature goes through several very distinct stages, namely:
Realizing the need to move
Finding the place to which the relocation is going to be conducted to
Purchasing/arranging the rent
Deciding on a date for your moving day
Finding a proper man and van company to assist you with handling the job
Packing and securing your goods for the road
Moving
Settling down at your new location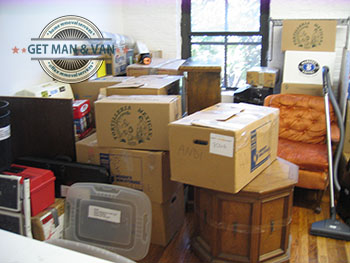 These might sound like pretty straightforward steps and in many respects they are such indeed, but nevertheless there are a lot of thing that can go wrong. That is why you should make sure that you have secured your comfort and peace of mind on every occasion.
Here are several things that you should have in mind when planning and carrying out your domestic removal:
You should be certain that the new property you are moving in to is a) suited to your needs and preferences and b) is located in an adequate area. Check out what the transport connections are from your new address to work, because that is one of the most important things you should have in mind.
Choose your moving date in accordance to the contract you have signed for your current location. You have to know for sure that you will be able to move in the new location on the very same day, otherwise there might be unnecessary complications that will lead to the need of hiring storage space and staying at hotels.
Moving with kids and/or pets is always much more complicated. There are several vital arrangements that need to be made in such situations, which is why it is best to seek a moving service that specifically states that it is child and pet friendly. Even when you do that, make sure to inform the movers in advance so that the necessary preparations are made and there are no unpleasant surprises.
A basic house clearance and rubbish removal will get you rid of tons of unnecessary stuff and make your packing and preparation for the removal much easier, more efficient and free of hassle. Many man and van moving companies today offer waste clearance services that you might find useful in that respect.
You should give yourself enough time for packing. Packing is the most vital aspect of every relocation job and it simply needs to be done properly. That is why you should start at least two weeks prior to your moving day. Instead of trying to carry out the whole job in a single day, divide it into manageable chunks. Work one room at a time and move on to the next only after you have finished with the current one. Last but not least, probably the most valuable packing advise that we are in a position to give you is to not make compromises with the quality of the packing materials that you are going to use. Even though you might feel tempted to purchase boxes and other packing materials second hand, you should ask yourself whether it is worth it risking the safety of your goods during the transportation in order to safe few bucks.
The surprise benefits of moving in the summer
Even though there is no doubt that moving is pretty stressful and strenuous, and it becomes even more so in the summer there are actually several plus sides to relocating in the period June- August. Or starters it is a traditional low-season for moving companies, which means that you will be able to find some pretty nice discounts for all sorts of professional moving services for this time. All you have to do is ask around for free quotes. Because of the same reason, there is a pretty big chance that you will be able to book precisely the day and time that is going to be most comfortable for you to get the job done. Last but not least, since many people are out of town and on vacation, traffic even in the biggest cities in the country like London, Manchester and Liverpool is not so heavy, so the whole job is going to be completed quickly and without so much hassle and stress.
What adjustments to make in order to accommodate your summer removal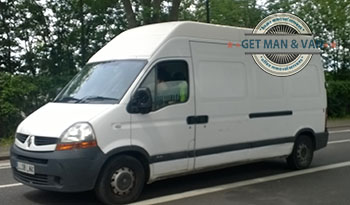 When moving in the summer, there are several tricks of the trade that you might employ in order to make the job easier. One, since your winter clothes are comfortably stored away, and they make the bulk of your garments either way, pack them separately for quicker and more efficient results.
Heat is usually the one thing that people complain the most about when doing anything during the summer months. Instead of risking a heat stroke on your moving day, ask your movers if they can come handle the job early in the morning or at night, in order to avoid the discomfort. Most are not going to have a problem with that.
Last but not least, plan your summer vacation immediately after the job is to be completed. This way you will have one more things to look forward to that will get your through all the complications of home moving.
---
About the Author:
Prev: «
England might not be suitable for producing wind energy
Next:
Mediterranean Islands where you are going to find paradise
»