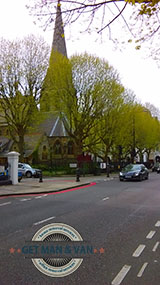 Kensington is a large urban district that gives half of the name of the Royal Borough of Kensington and Chelsea in London. It is recognized as being one of the best places to live in the capital, and deservingly so. But before you call your man and van company and start planning your move to Kensington, you might probably want to check out some of the main reasons why the area is so desirable.
Location
Kensington is placed on a very favorable position on the map of London. It is in the very heart of the borough of Kensington and Chelsea, but also very near the City and other major centres of London, including tourist attractions, business districts and entertainment areas. This is one of the many reasons why so many people (64 681 according to the latest estimates to be precise) choose to settle down here – it is just comfortable to be so near everything in London.
Local Geography
Kensington is a pretty rich area and it will offer something that is up to the tastes of everyone, including you we believe, which is the most important things after all. In addition to the town centre, the district is traditionally divided into two main sectors – South Kensington and North Kensington. North Kensington was at one time known for being one of the biggest slums in London, but fortunately it is now all a thing of the past. Today the area is considered to be rather exclusive and upscale. The Portobello Road Street Market, a well known shopping area and a tourist attraction in its own right, is also located here. South Kensington on the other hand is often referred to as the Little Paris, or the British Paris, because it is home to an ever growing French community. The area is vibrant and interesting.
Kensington's character
Kensington is, by all accounts, an urban district and a very densely populated one for that matter. But contrary to what one might expect, there are no high-rise buildings here, despite this fact and the close proximity to the heart of the capital. Instead, the majority of the buildings here are Georgian and Victorian flat-houses that are not more than 3 or 4 floors. This creates a unique atmosphere and character that Kensington is so well known for. It is like you are in another time and place when you are in Kensington, which great many people find to be rather appealing.
The famous locals
Bearing in mind the fact that Kensington is so extremely popular, there is little surprise that many famous people chose to settle down here or are related to the past of the district. Some of the most famous names are:
Footballer Danny Dichio
TV and theatrical actress Mary Miller
Prime Minister David Cameron
Actor Joss Ackland
The pioneer of social research Charles Booth (1840-1916)
Victorian polymath, anthropologist, eugenicist, tropical explorer, geographer, inventor, meteorologist, proto-geneticist, psychometrician, and statistician Sir Francis Galton (1822–1911).
---
About the Author:
Prev: «
Why you should move to Camden Town
Next:
600 UK Bank Branches Closed Down in 2015
»