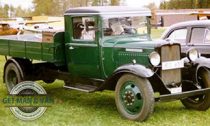 What has nowadays become one of the most popular trade and property removal vehicles ever – the Luton van, originated as a concept in the early decades of the twentieth century, on the drawing boards of famous British truck manufacturer Bedford Vehicles. The vehicle commonly known as a Luton van today, first appeared in nineteen thirty three in the form of a Bedford produced truck chassis simply known as a Bedford Two-ton van. There was no intentional designation as Luton van, but the name stuck as the Bedford plant producing the vehicles was located in Luton, Bedfordshire, England. The name Luton van was also popularised by the local hat straw industry – these trucks were used for transportation of straw hats hence Luton vans.
Bedford Vehicles – quick history
The principle owner of ...
Read More