Now that your home relocation is finally over, you can put all the stress and strain of months of preparation and execution behind you. Once the man and van people have done their job delivering your property and you have unpacked at least most of them, you can concentrate on what the future holds for you at your new place.
The tradition postulates that when you move in a house or an apartment, you should host a house-warming party. It is a great opportunity to gather family, friends and people you like at one place, and have a good time on top of it. Let's go through some ideas for what your house-warming party can look like, so everyone attending, including you has a blast.
1)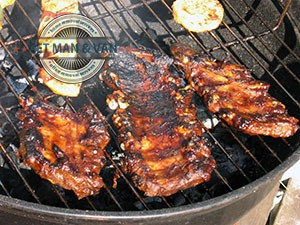 For the summer months, the perfect idea for a house warming party is a BBQ. Summer is the best time for such an event. It is fun, it is outside and is a perfect way to have a relaxing and enjoyable evening everyone will feel comfortable while attending. It is easy to prepare too, since the guests are going to take their food directly from the grill. All you have to do is arrange a table with side-dishes and toppings that your guests can pick out from, and naturally – provide a good supply of beer.
2)      Another idea that rarely gets picked up when people think of house warming parties is to simply throw a cozy and pleasant movie night at your place. Prepare some snacks, throw cushions around the living room and pick up a film that you think people are going to enjoy. It would be even better if you have an outdoor space, a projector and a white sheet to use as screen. Such a combination holds the potential for many hours of magic under the stars, especially on a warm summer night like the many this season promises.
3)      Naturally, you can always go for the classic – a sit-down dinner on a long, well decorated table, with delicious food and fine wine. Such a setting albeit a bit too official for some tastes is very comforting and encouraging interesting conversation and warmth – just in the spirit of the proper house warming party.
4)      A version of the last proposal, which would be perfect when you invite lots of guests or you simply do not want to bother with the preparation of a conventional dinner party is an event where you concentrate on the drinks and finger-food. Get yourself a nice audio system (you can borrow from friends if you do not have one) and clear space in the living room, because there will be a lot of dancing for sure.
5)      Our last point is rather a tip for such events where children would be present. Make sure that both the theme and the setting of your house warming party is child-friendly in such a case. You can even think about hiring a babysitting service – the care-taker they will send will keep the little ones entertained. Or at least arrange a separate table for them.
---
About the Author:
Prev: «
Useful Travel Tips
Next:
Moving Abroad – Make Sure Your Mobile Device is Ready Too
»