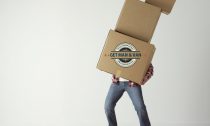 Even when the reason behind a house relocation is a positive one, such as moving together with your partner or getting the house of your dream, there is no denying that such an experience is filled with all kinds of emotions. That is why this big transition can be quite stressful and nerve-wracking at times. But there are some types of home moves that can be particularly unpleasant. Granted, this is not a universal rule and some people do not really have a problem when they find themselves in these situations but for the majority of mankind's representatives these following relocations scenarios are a true nightmare:
Moving back to your parent's home as an adult
Moving into the house of your in-laws
Moving out after a tough break-up or a divorce
Moving your business to a smaller offic...
Read More