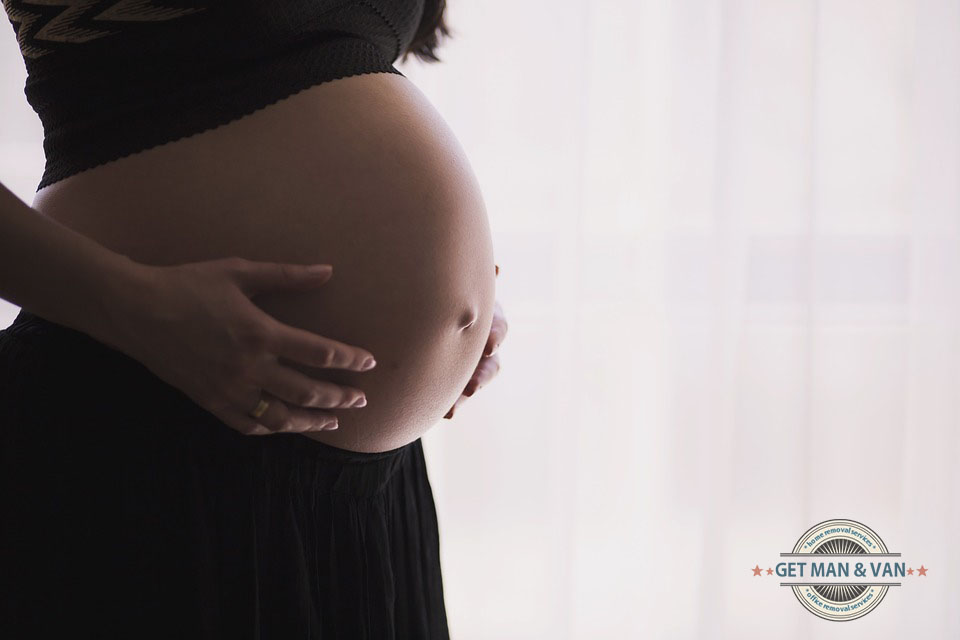 One of the most important aspects of planning your home relocation is picking a moving date. For most people, the day of the big move depends on things like:
The season
The expiration date of their lease
Their personal schedule
But for those who are expecting a baby, scheduling a move can be particularly tricky. That is because they are struggling to answer one huge question: Should we move before or after the child is born?
Moving before the due date
Moving a house when pregnant is anything but fun or exciting. It is stressful and incredibly tiring, especially when you are in the final weeks of your pregnancy. Plus, you will not be able to help with the move since you won't be allowed to lift anything heavy and you may feel sick, bloated, sleepy or irritated during the better half of the day.
Still, relocating before the arrival of the baby has its benefits. For example, you will be able to focus most of your attention on planning and organising your move since you will not need to do baby-related tasks like changing diapers or staying up all night trying to calm down a crying newborn. That would certainly take some of the stress and the hassle away from your relocation experience.
Another great advantage of moving home prior your due date is that this may reduce your relocation costs. If you have the chance to schedule the move during the early weeks of your pregnancy, when you still have not purchased a baby crib, a pram, a crib mattress, toys, changing tables and etc. Without all those baby items, your move will be faster and easier. Also, you will not need to hire a big moving truck which will cut down some of your expenses.
Moving after the due date
If you are expecting your first child, it may be wisest if you postpone the move for a while. Becoming a parent will transform all aspects of your life. Therefore, even if you think that you know what your future home must look like, you are likely to change your mind once the baby is born. Many first-time parents re-evaluate their needs and desires not long after they welcome a child. For example, you may decide that your bedroom is not close enough to that of your baby or that you need a bigger laundry area.
Don't rush it
Most parents need about a year to get used to the new situation. So, if you have decided to move after the baby is born, avoid doing that shortly after the birth. Give yourself some time. Also, keep in mind that relocating just a few weeks after you have welcomed a child, may disturb the sleep patterns of the baby.
Expect surprises
You never know when your waters will break during the last weeks of the pregnancy. Therefore, be mentally prepared for everything. Don't waste energy and time planning your relocation by the hour. Instead, learn to anticipate the unexpected.
---
About the Author:
Prev: «
How to Burglar-Proof Your New Home
Next:
Tips on how to find the perfect flat
»