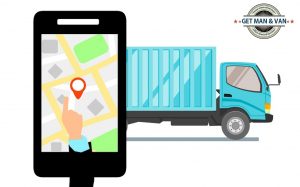 According to one of the most talked-about engineers and tech entrepreneurs of our time, Elon Musk, a person's smartphone is like an extension to them and namely that makes us all… cyborgs. If you are not feeling like a cyborg, maybe you are not putting the powers and functions of your smart gadget to good use. For instance, did you know that your hi-tech cell phone can provide you with valuable assistance when you are planning a home relocation? Believe it or not but your smartphone will help you:
Find the right and most cost-efficient moving services for your needs
Communicate with the movers at any hour of the day and track their progress
Organise every aspect of the relocation with German-like precision
Plan the interior of your new house
Find your way to your new city
Enjoy a nice meal on your first night
Stay entertained no matter what
If you had no idea that your "cyborg extension" could be so useful during a domestic move, you are in for a few more surprises which we will unveil to you further on it this article.
Compare quotes and moving services on the go
Finding a trustworthy team of movers that offers competitive prices is often not a matter of good luck but of patience, time and effort. You may spend several weeks looking for The One removals company that can meet your unique needs without eating up all of your savings. With your smartphone, you can slightly speed up this process. There are many service comparison apps you which can download to check quotes, read clients' reviews, etc. Also, with it, you will be able to work on your research no matter where you are – in the tube on your way to work, when waiting for your turn at your doctor's office… It will also enable you to find specialised moving services such as a stress-free furniture collection and delivery in London without much of a hassle.
Remaining in constant contact with the movers
Some moving companies have a 24/7 online customer support service. With your new-generation phone, you will easily be able to use it to get in touch with moving experts and to ask them for a free tip at any time.
Organise everything to the last detail
Calendars, to-do lists, organisers – there are various mobile applications that will help you not only to plan but to also follow the progress of your relocation. For that, you will not even need to carry a bag of notepads and highlighters.
Plan the design and décor of your new home
If everything with your move is going according to plan, you can start working on the interior design of your new home. Yes, there is an app for that. In fact, there are many such smartphone applications.
Navigate you to your new city
Moving across the country? Driving to your new city should not be a problem for you either since you can use your smart device's GPS to navigate to there like a pro.
Order food on your first night
What are you planning to have for dinner on your first evening in your new house or flat? Canned food? Veggies? Maybe you should eat out but you may not have the energy for that. Just order in some snacks with your smartphone and enjoy them in the comfort of your new home.
Keep you entertained
If you still have not connected your TV after you have moved, you can watch your favourite shows and programs on your smartphone.
---
About the Author:
Prev: «
Large Moving Boxes and What to Put in Them
Next:
Worst Types of Home Moves
»