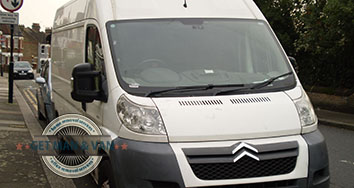 Having a vehicle of your own is an outstanding feeling. It gives you freedom and allows you to decide where you want to go during your days off. Having somebody to share it with is even better. If your family is big you should opt for a larger car and even a mini-van. Most people don't drive bigger vehicles because they don't need to. It is understandable – they take up more space, burn more gas and are harder to maintain. But on the other hand most of them are really practical and there are many uses of vans for instance. If you had the opportunity to drive a van you have plenty of options when it comes to the nature of the van. It can be used to:
Transport people
Transport Cargo
Well, if you like being the designated driver…
These two are the main options you have when you own a van. Either one of them can be profitable or can be done just for fun. For example driving people around is not an easy task if you want to do it professionally. There are many courses and licenses that you need to cover and receive and this will come at a price. Also you will need to become part of a company or create one yourself. But in this business if you are going to start from scratch then just one van won't cut it. And also the private sector has enough passenger transportation services so it will be harder for you to make a break through.
But you always have the option of taking your family around the country and abroad. This won't require any special permits. You just put them there and start the engine. Since your vehicle is big you will have enough space for everyone's luggage and belongings so you can make a slightly longer trip. The more, the merrier.
You can always go pro without the "passengers" part
And then of course you have the option of doing professional man and van services. You will also need to register your company but it should come at a cheaper price than trying to transport passengers. The other good thing is that you can start small in this business. You can work locally and you do not need to cover big distances. Most people need help carrying and transporting stuff so your range doesn't have to be huge. You should, however, invest in your van and maybe install some safety features. This will make you more trustworthy and people witch specific goods will still pick you. Later if you find out that you are doing fine you can think about growing the business and hiring more drivers with their vans. It's an excellent and a 100% honest way to become a businessman and start piling up a fortune. Whatever you decide, you can rarely go wrong when owning a van. It can be a source of income or fun – it is completely up to you.
---
About the Author:
Prev: «
Several of the Oldest Pubs in London
Next:
Taxi and Man and Van
»