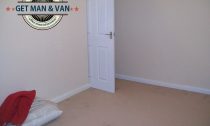 Moving houses can pose a challenge that you'd rather not face. The stress, strain and hassle of tackling this very responsible task often prove to be overwhelming, and if you would rather avoid them, there are a few things that you can do. Planning is, of course, the key to success in such an endeavour but if you are looking to make your life easier, you can employ some of the tricks that we have taken the time to describe below. Do that and your move will go in a smooth and hassle-free manner.
Don't waste time searching for packing supplies
Let's face it – moving can be quite expensive. So it is only natural that you would be tempted to try and shave off some of the final cost for the experience by cutting corners here and there...
Read More