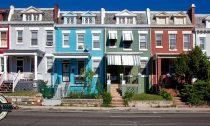 Looking for a new home can be an exciting experience but if you don't put enough thought into the house hunting and planning process you may end up living in a place that:
You don't like
Does not serve your needs
You can't really afford
Is too small or too big your household
That is why it is of a key importance to find a house or a flat that has the perfect square footage for you. To do that, you need to consider several factors.
What's your budget?
The more spacious a property is the more expensive it will be to buy. Therefore, if you want to live in a large two-storey detached house you should first see if you have enough money in the bank. If you are on a very tight budget, you can always find a solution around this problem such a searching for a home in a more affordable are...
Read More